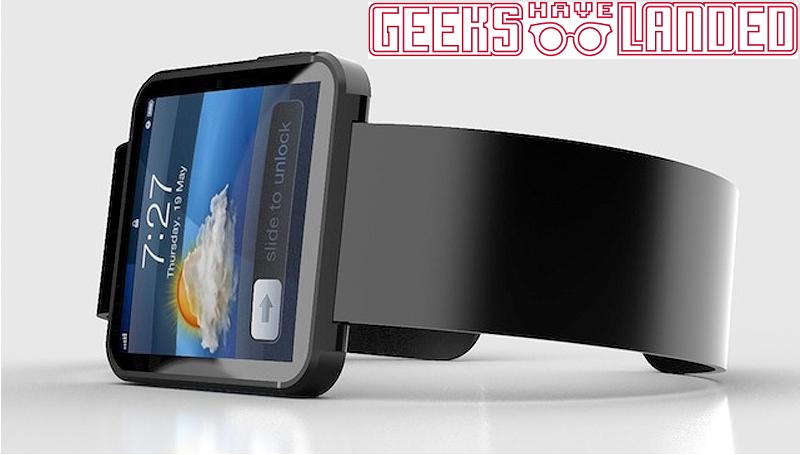 We take a look at all the latest rumours circulating about Apple's upcoming iWatch
Wearable tech is big business and looks to be one of the biggest trends of the coming year. Google has its glasses and Apple and Samsung have their respective watch projects. But how would an iOS-powered watch work? What would it do? And how much is it likely to cost?
Concrete information is decidedly thin on the ground at present but we do know the company has put together a highly skilled team including engineering director James Foster and program manager Adam Pantfoerder to work on the project – and we're hearing that the whole thing is being overseen by none other than Sir Jony Ive – so it's fairly safe to say that this is no half-hearted venture on Apple's part.
So what can we expect in the way of USPs from Apple's effort?
Specification
To say that little is known about the device's rumoured spec would be a gross understatement. Apple has this project sewn-up tighter than a sardine's swimming costume. What we do know is limited to scraps of gossip emanating from supply chain sources, as is always the case with unconfirmed up-and-coming devices.
The iWatch is believed to feature a curved – perhaps even flexible – 1.5-inch screen, fronted by an as-yet undetermined Corning product. Could it be the oft talked about Corning's flexible Willow Glass? Perhaps. Multiple sources, including CNET, are reporting that Corning's bendy-flexy display could appear on devices as soon as this year.
The device is also suspected to make heavy use of Bluetooth for syncing and communicating with larger devices like the iPad and iPhone. NFC is also a possibility in this regard also, bringing both connectivity and payment technology into the fray.
Features
Current rumours suggest Apple is looking to give the device a full operating system, rather than a shrunk-down 'lite' offering. That means features like Siri, Apple Maps, iMessage and iCloud could make an appearance. Siri also seems like a no brainer at this stage.
We'd also expect hydrophobic and shock-proofing capabilities as standard aboard the iWatch. How many times have you jumped in the shower with your watch on?
Release Date
The rumour mill is divided over this one. Many so-called sources predict that the iWatch could be set for a Q1 2014 launch. Bloomberg disagrees, claiming the product will be with users around the end of 2013, just in time for Christmas.
Price
There's next to no information currently available about the device's projected price-point. Knowing Apple, the device will retail with a premium price tag – anywhere from £200 to £800. And because it's a watch, there's plenty of scope for variations on design and build materials over time, meaning we could eventually see multiple types of iWatch aimed at varying price-points.
When Apple eventually do ship an "iWatch," can anyone guess what Samsung's next product will be?