Facebook has just added a new feature to Timeline, which allows the ability to post your transplant donor status on your feed.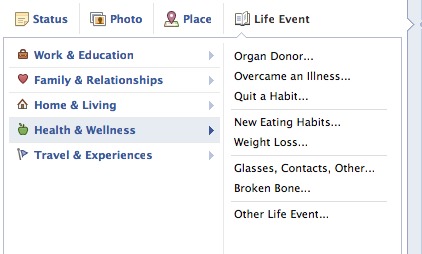 Yesterday it became known that Mark Zuckerberg was set to make an appearance on Good Morning America to reveal a new 'life saving' feature to Facebook.
The new feature, which is out now, is as simple as adding any other update. Simply go to your timeline, and add 'donor' from the Health and Wellness section of Life Event.
[toggle title="Source"]Facebook Announcement[/toggle]