A very low amount of devices run Ice Cream Sandwich, and already 4.1, jellybean is being leaked and debated. Not being a completely new operating system, there are only minor changes compared to the difference between Gingerbread and ICS. One of these minor changes could very well be an update to the Google Play Store.
The Play Store was revamped not very long ago, gaining a new name and a UI change, but a recently leaked photo would appear to show that Google are happy returning to their old style of interface.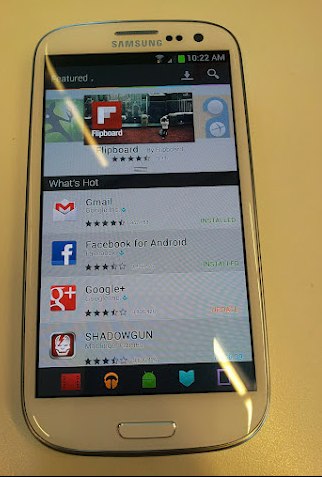 Posted on Google +, a photo showing a Galaxy SIII running an unknown version of the Google Play store looks like it could be legit. The design looks similar to the old Android Market, with a scroll wheel at the top to showcase the featured applications, with a small list below it. However, it's been updated with the new Holo theme.
Bare in mind that this could just as easily be photoshopped, but sure enough, we'll find out in the coming weeks.
Source: Android and Me