Samsung have released the first snippets of info on their latest smartphone, the Galaxy Grand, a phone for 'users with fast-paced mobile lifestyles who demand more from their phone'.
With a 5 inch screen size, the Grand is slightly bigger than the S3, however the 400 x 800 WVGA screen is far worse than high budget phones like the S3 and Note.
Despite the poor screen quality, the Galaxy Grand doesn't seem too shabby at all. It comes running Android 4.1.2 Jelly Bean, has an 8MP camera and also packs the unique Samsung features of their flagship phones, like S-Voice and Direct Call.
At the moment there is no price for the Galaxy Grand, however judging by the specs, it seems like it might be set to be the perfect device for somebody who wants an S3-style phone, but can't afford the expensive price tag.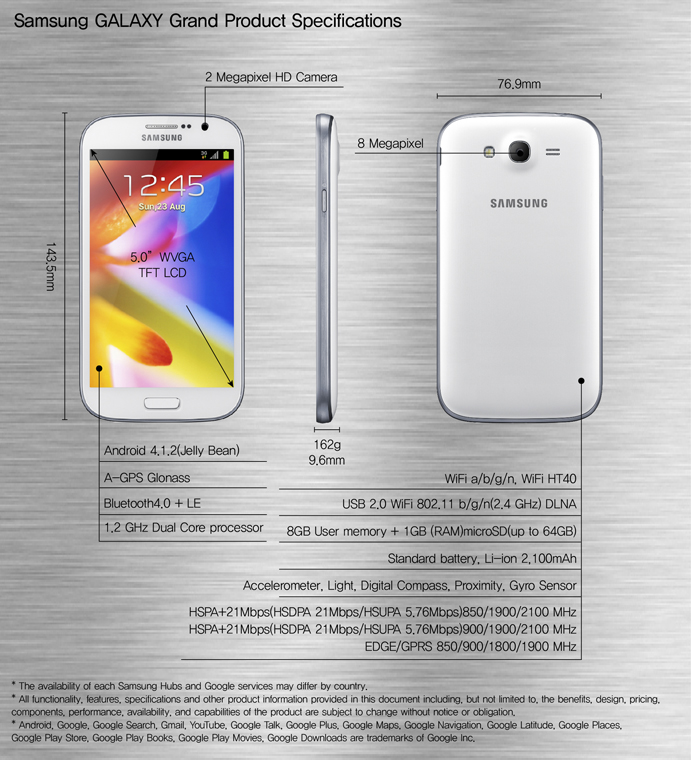 Source: Samsung