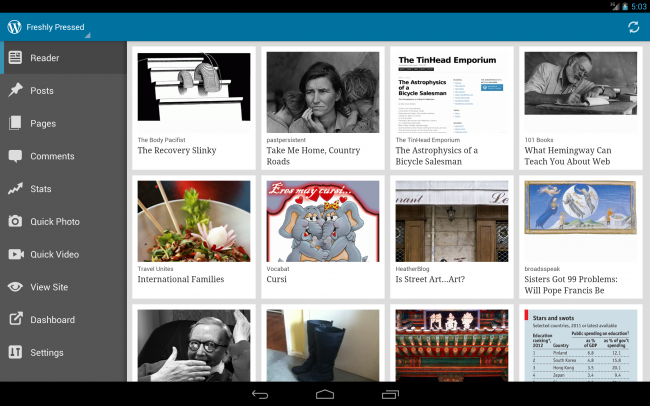 Bloggers rejoice! Today, the WordPress application for Android has finally been updated with a new interface which is finally bearable to look at. The new interface has finally joined on with the holo design guidelines set in place by Google for Android applications, and it is a massive improvement over that last version, which was practically unusable.
What's New:
It's the big UI update!
Action Bar added for easy access to common actions.
Use the Menu Drawer to quickly navigate to other areas of the app. Just tap the arrow in the Action Bar or swipe to reveal the menu.
Holo style used throughout the app.
There are new features, too!
Use the 'View Site' feature to view and share content on your site.
WordPress.com users can now view the web dashboard (wp-admin).
The WordPress.com Reader now takes advantage of caching for faster loading.