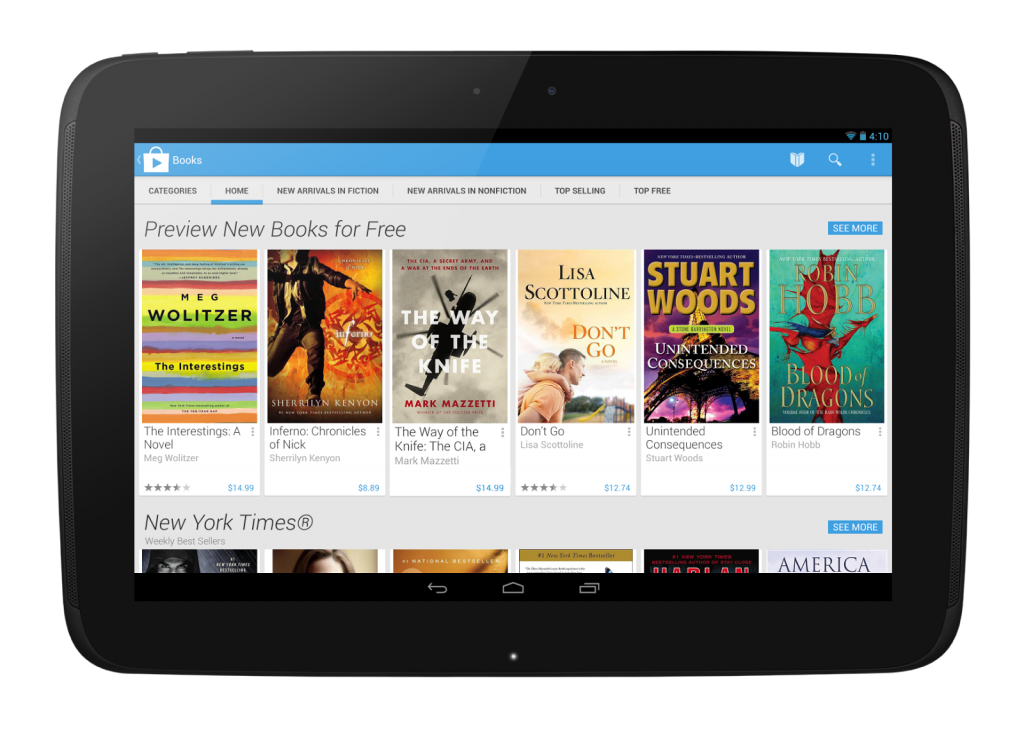 Just a matter of hours ago, Google announced the new Play Store design, and informed us that it would be rolling out to customers starting today, but could take a week or two to reach everybody. Thanks to Droid-Life, you can experience it right now, as they've released the full APK ready for you to use.
The design is very similar to the app we saw in a leaked video a few weeks ago, but as this is the final version, it looks substantially different. Google have used the holo guidelines set by themselves, and thrown in some Google Card design too, because who doesn't love Google Cards?
You can download the latest Play Store at the link below, it should just install over whatever Play Store version you already have installed.