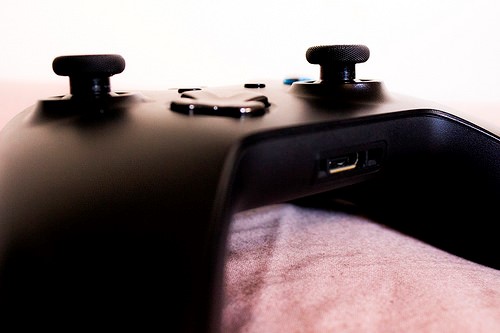 by  mcunnelly 
Could 2015 finally be the year that mobile gaming platforms, such as the iPad, overtake traditional gaming consoles? Ever since mobile technology began to blossom, developers across the world have worked hard to not only replicate classic console games, but create their own engaging masterpieces.
From combat games to sporting contests and puzzles, mobile gamers now have a myriad of ways to entertain themselves and test their gaming prowess. In fact, such is the growing influence of mobile gaming that many experts predict that the industry will be worth a staggering $100 billion by 2017.
But why have mobile devices become the biggest draw in the gaming community? Aside from being easily transportable and instantly accessible, the leading iOS and Android tablets and smartphones now have stunning graphics, lightning fast processors and enough memory to cope with highly complex games.
Reasons why Mobile Gaming is a Growing Enterprise
In comparison to standard console games, mobile apps are markedly less expensive. On average, a new release on the PS4, such as Dying Light or FIFA 15, will cost around $50 to buy. In contrast, iPad games rarely cost more than $10 and the majority of the leading titles, such as Marvel Champions or Angry Birds, are free. This level of affordability means that many more people are able to play mobile games compared to console games.
However, there is one area of the gaming mobile world which some commentators see as problematic. In-app purchases are a large part of the industry and, although not required, these add-ons give you extra power, extended lives and more chances to beat opponents. These alluring offers have caused problems for parents who have given their children access to their mobile devices.
Stories of minors running up large bills through in-app purchases have caused a number of operators, including Facebook, to face legal repercussions for irresponsible practices. Fortunately, a number of developers are now refining the way they offer these purchases in an attempt to limit any future risk.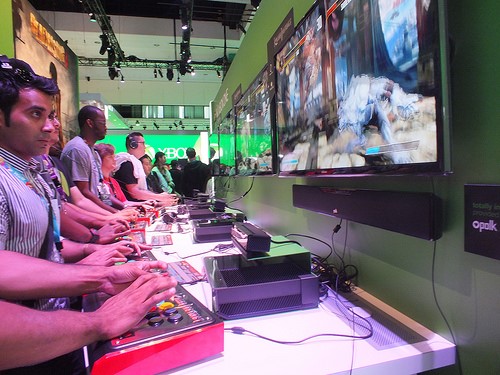 by  – EMR – 
Choices, Choices, Choices
The one area in which iPad gaming comes into its own is variety. Although a platform such as the Xbox One has hundreds of titles to choose from, the Apple store is stocked with thousands of iPad games. From simple games such as Candy Crush, to adventure titles such as The Silent Age, there is literally something for everyone on the iPad.
In fact, the iPad is also able to tap into markets that have been out of reach for traditional platforms. Because Apple and Android platforms have the ability to process payments and verify a user's age, it means they can offer games for 18+ users. From casino games, such as blackjack and roulette, to poker, these games now embrace the mantra of "gaming on the go" and allow developers to move in ways the likes of PS4 and Xbox One cannot.
In fact, companies such as PokerStars are now able to develop mobile apps that mirror their desktop platforms. The result of this is a real poker experience against real people, instead of a virtual game of poker controlled by a piece of software.
Another area in which the mobile gaming sector excels is through additional benefits. Other than playing games, Blu-Rays and some limited internet access, modern-day gaming consoles do not do much else. In contrast, mobile gaming platforms are much more versatile and can function as a portal to the internet, a complete entertainment system and a new way to communicate with people. Movies, music, spreadsheets and relaxation apps are all available through the Apple store and the reason why the iPad wins hands down in terms of added extras.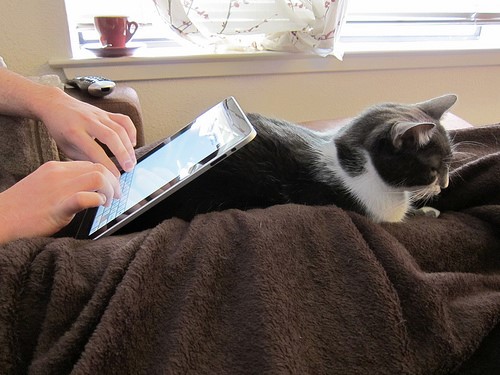 A Future for All
Although the debate over whether mobile gaming will overtake console gaming is one that many experts have been asking for the last couple of years, it now looks as though the market has responded in a different way. Instead of traditional platforms competing with mobile devices, both industries now appear to be moving towards each other. There is no doubt the traditional console gaming companies are wary of the mobile market, but a recent deal between Nintendo and mobile developers, DeNA, could change things.
In a reciprocal relationship, the two companies will now hold a stake in each other's fortunes as Nintendo makes a move into the mobile market. The partnership will see some of Nintendo's leading games reimaging for a portal paradise and many believe this will invigorate the fortunes of both companies. Although projections suggest mobile gaming will be a $100 billion industry by 2017, some of the leading players are not immune to downswings.
Despite being one of the most downloaded mobile apps of all time, Angry Birds and its development company, Rovio, are suffering a drop in revenue. Although the company is far from trouble, the dip in takings suggests that the mobile market may not be expanding as fast as some believe. For this reason, the working relationship between Nintendo and DeNA could signal a new trend in the gaming world. Although many will still argue that the mobile market is now the dominant force, it might be the case that the lines between console and portable gambling will become increasingly blurred over the next five years.