Some games are legends. Take Castlevania, Contra or Pokémon as an example – everybody know about them. But are they really your only choices for a stunning, nostalgic experience? Or, in simpler words, are they all you can play right now even though you have lost the console?
First and foremost – worry not. There are thousands of GBC free ROMs download sites on the web where you can get your hands on practically every game ever released.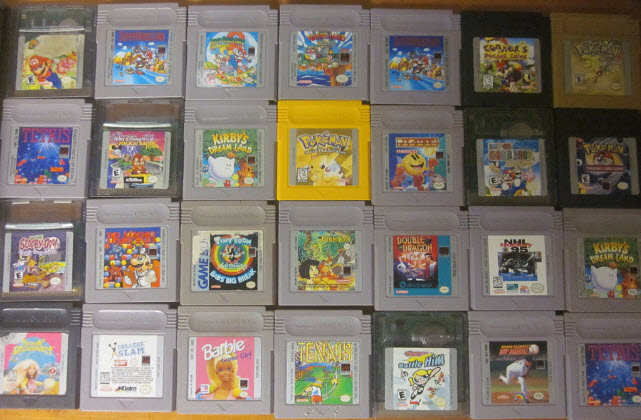 Secondly, your options are not limited to legendary titles alone. There are games that are as good, if not better than the cult classics. But they were somewhat underrated back in the day. Lack of press coverage does not make them any worse, but rather hardens the job for gamers willing to give good old bad boys a shot.
Luckily, I can help with that one. Here is my list of top 5 amazing Game Boy Color games that never got the love they deserved.

Kid Dracula
A stunning platformer with an appealing art style, clever level design, and engaging mechanics. Bosses are hard and enemies are ruthless in this game despite the somewhat childish appearance of the main character.
What makes this game stand out is the availability of powers for the main character – Kid Dracula. Summoning blasts, gravity reversal powers, missiles and a shield make this game so much better. They also give it a light fleur of a puzzle game because of the countless new possibilities you may undergo for the sake of progression. All in all, a solid AAA game.
Dexter's Laboratory: Robot Rampage
If you were a fan of the show back in the day, just like I was, this game is for you! Definitely one of the more prominent representatives of the action-adventure genre!
Game mechanics are simple and addictive. Elevator journey around on their own routs and you need to pop up at the perfect time to either proceed to progression or be destroyed by a vicious, bloodthirsty enemy (a quite-looking robot actually, but that's not the point here).
The idea may sound rather awkward on paper but is an amazing way to spend free time with a GBC or an emulator on your hands.
Battle Area Toshinden
If you are a fan of fighting game – this bad boy is for you. Brilliant combos, extraordinary characters with an in-depth, narrative-heavy storyline and explicit level design make this game one of my favorite fighting adventures even today. I'd give away Tekken for Battle Arena any day.