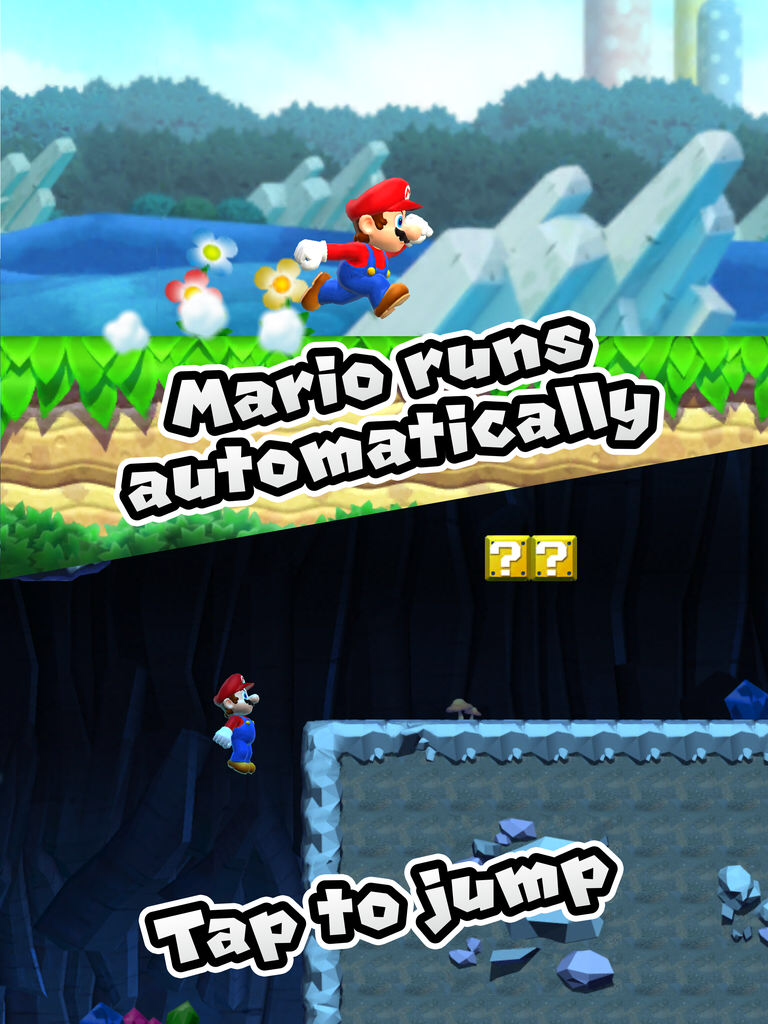 Nintendo have launched their first mobile game called Super Mario Run, initially this is only available for the iPhone but will be on Android soon priced at £7.99 it isn't the cheapest app out there but with the level of play you experience it's certainly worth every penny.
The min difference between this version and the Wii console version is the lack of the run button, hence the name Mario Run.  Mario run automatically on the mobile version which means you have no time to pause or run faster if you are trying to avoid danger.  This does give the game an extra dimension over the console game.
There are 24 levels to progress through and each one is completed by reaching the flag but there is a further dimension of collecting five coloured coins on every run. If you manage to collect all the coins it opens a new and more difficult run which will make you restart the level several times as you don't want to miss these new runs.  There is even a black coin run for the super gamers out there who collect all these special coins.
So this is a fabulous edition to your iphone or iPad gaming collection, the only downside is that you have to be online to play these levels well at least to move onto the next level.
Definitely worth the money highly recommend.
[amazon_link asins='B00844RBVU,B01BPBMJBA,B01HRVX7Z4,B01LXLZB8H,B005L9ZZH8,B01AUP70Y8,B01DDNB0K4′ template='ProductCarousel' store='geehavlan00-21′ marketplace='UK' link_id='aa7930fa-d6c1-11e6-b59f-658199fcd79c']