Epson Eco Tank ET-4550 Multifunction Printer with Refillable Ink Tanks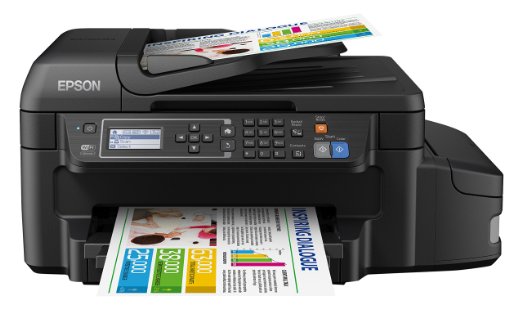 Ok so the first question you will be asking yourself is why I should buy this printer when there are cheaper alternatives out there. Well I can only talk about my thoughts on the Espon Eco Tank ET-4550 and have two reasons
I have always had Epson printers and therefore have been very happy with the quality of the print and loved the interface, ease of printing and wireless capabilities which once you have used is invaluable.
I wanted a printer that would last a reasonably long time without needing to replace the ink. I know you should always keep spare ink cartridges in but they are not the cheapest thing to buy and there is nothing worse than running out of ink halfway through a job and having to run to the shops for replacements.
The Epson brings a new concept to the ink issue and that is rather than using small ink cartridges which never seem to last that long you have a bottle of ink and fill a tank with ink, hence the name tank printer.
So if you look at my pictures you will see how the ink comes in bottles and to fill the tank you just squeeze the ink out of the bootle into the appropriate coloured hole.
Epson advertise this as being able to print 11000 pages which I haven't tested but I am sure is correct.
Find more details at Epson Eco Tank ET 4550
So this is a great small business or office printer with the usual fax, scan, copy and of course print and print wirelessly capabilities.