Solar Lights That Actually Work Really Well.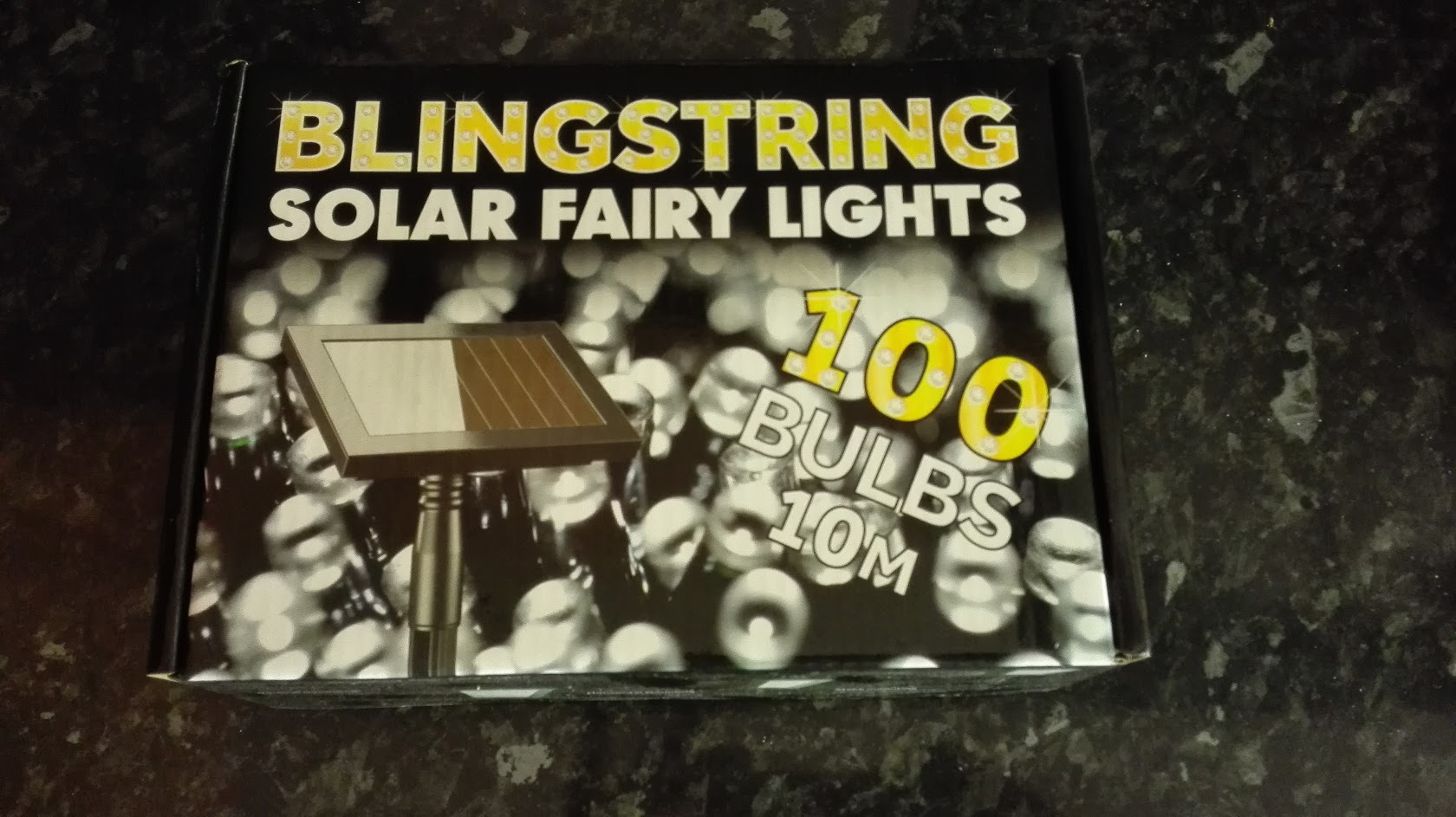 I will be honest I have been looking for some solar lights that actually work even when it hasn't been that sunny and was very pleased when I was offered a sample to try from Red Robin Solar
The lights I was sent were aptly called Bling String Solar Fairy Lights
Getting Started
So straight from the box its very obvious what you need to do, place the solar panel which attaches to a spike into the ground and either attach the lights to a fence or in this case wrap them around a tree. I was sent the Blingstring Fairy lights which contains 100 LED bulbs so wrapped very nicely around my weeping willow tree.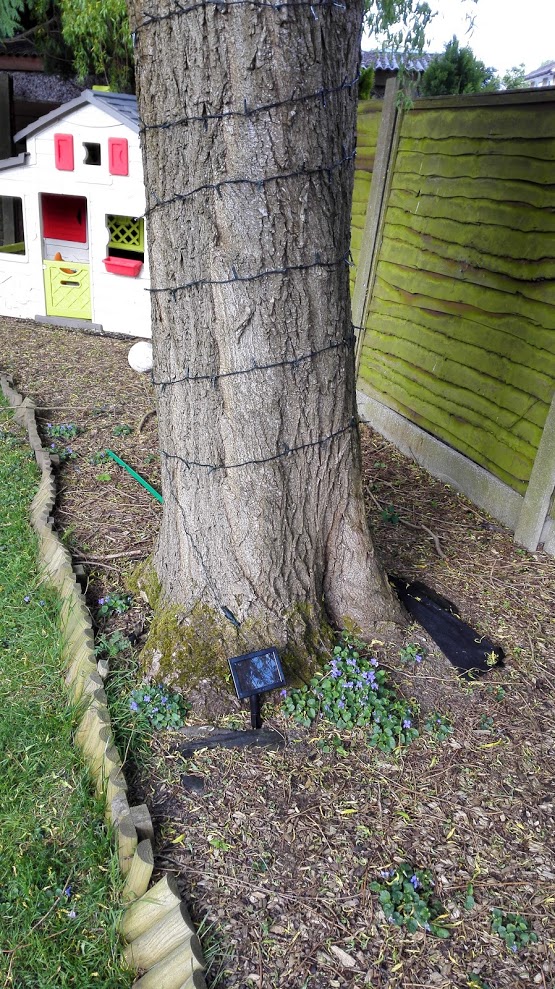 From Dusk Till Dawn
The lights start to come on as dusk draws in which is lovely on these warm nights when you are still sat outside about 10pm.  The lights give a bright glow to the garden which is really lovely and a nice touch is that they come on a little earlier than most which means you don't have to wait until really dark to admire them as you can see in the picture below.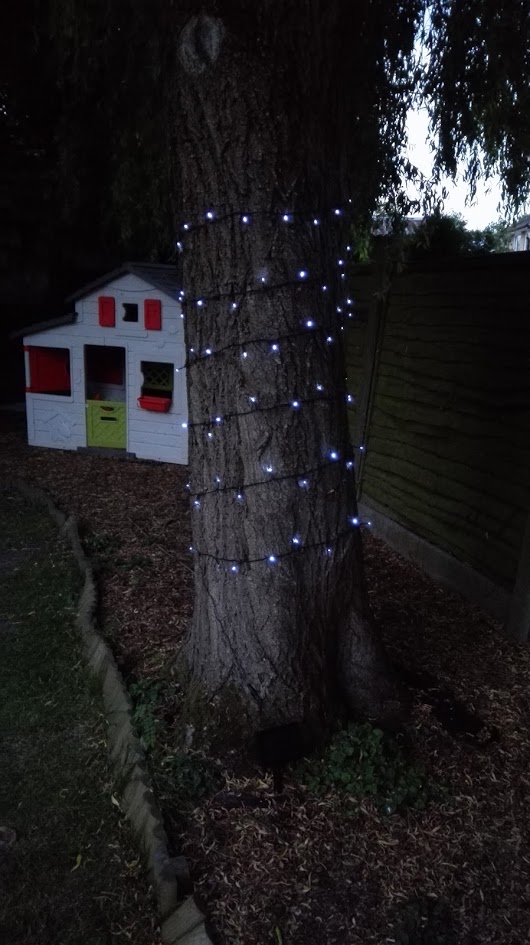 I did try to take a picture at night but they were shining so brightly my phone could not cope with the focus but as pictures go its definitely one for 'guess what this is'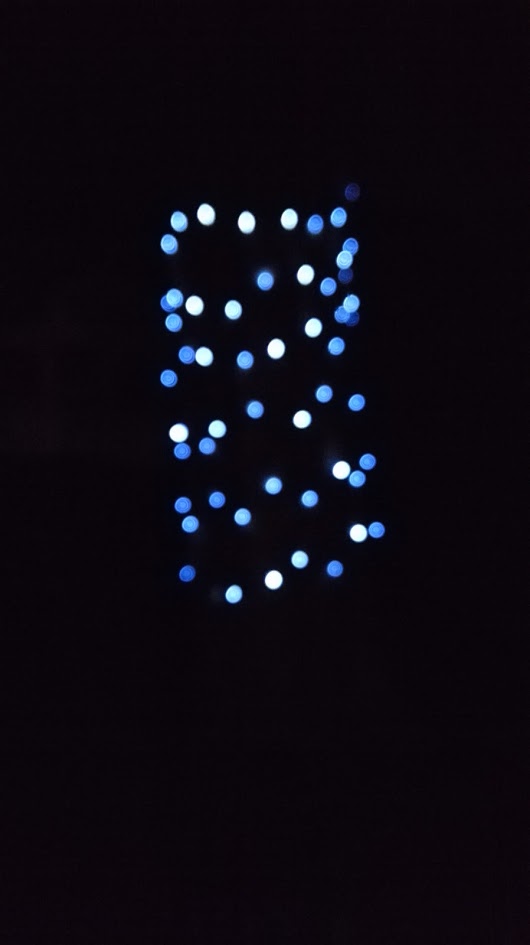 Conclusion
The Blingstring Fairly lights available from www.redrobinsolar.co.uk are definitively the best solar lights I have had, they are very easy to install and the solar panel is big enough to power the lights through the night but also as you can see from the picture earlier conspicuous enough to sort of blend in.
All I need now is another set for my other weeping willow tree and my garden will look very attractive on these late summer nights! (hint hint !!)