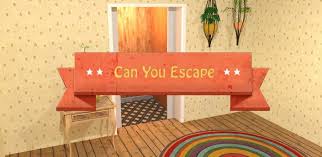 If you love Puzzles you will love the free app "Can You Escape"
It's available for Iphone, Ipad and Android users which will keep everyone happy.  This is currently a free app with constantly updating rooms.
The purpose of the game is to break out of the room you are in.  This is done by solving the puzzles and finding the hidden objects which are used in the room to help you leave and advance to the next floor.
For instance in the first room you have to solve a picture puzzle which opens a cupboard to give you a handle for the draw, in the draw is a screwdriver to open the vent, behind the vent is a safe, solve the combination open the safe and there is a key to unlock the door to access the next level.
You get the idea, look around the room and click on objects to enlarge them and look for clues.
There are 10 levels at the moment with another 5 promised soon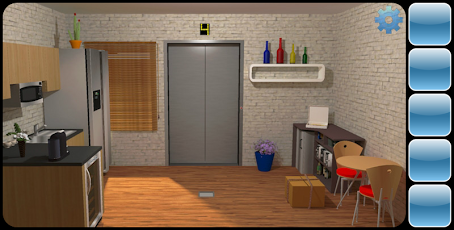 Positives
Free to install and play
Fun and challenging game that will sharpen your powers of observation.
Increasing difficulty with each level.
Negatives
Not enough levels only 10 at the moment which is very quick to finish although more promised soon
Like most apps they are funded by adverts which I suppose if you can live with them lets you play the game for free (a payment of will remove the adverts) but it does give you the chance to try before you commit.
Adding more levels will also incur a cost but if you like the game this shouldn't be too bad.
Overall an excellent and addictive app but they need more levels as it is completed quickly and once you have lost your players it's hard to get them back. Candy Crush have the right idea keep the interest by having many levels although probably too many.
As its free give it a go if you like solving puzzles you will love "Can You Escape"