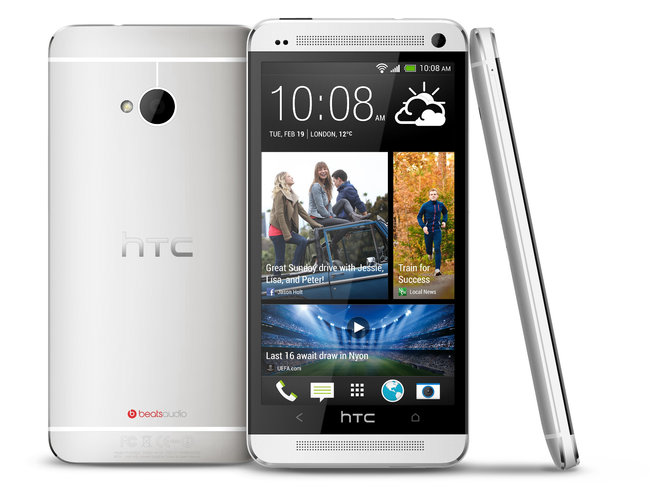 Earlier today, HTC announced their latest flagship device in New York, the HTC One. The the device is the successor to the still impressive 'One X' line of devices, and HTC really went all out to ensure that this is the phone to beat over the next few months.
The HTC One has an impressive 4.7 inch screen with a 468ppi 1080p resolution. Basically, videos and images are going to look stunning on this thing. There isn't really a device on the market which can boast better graphics than this. Behind the beautiful screen is a 1.7GHz quad-core Snapdragon 600 processor with 2GB of RAM, and a 2300mAh battery to power it.
In an early article, I mentioned an infographic which was released by HTC which heavily teased a 'new sound and camera experience' in 2013. This feature is known now as 'UltraPixel', and is launching with the HTC One. Oddly enough, the device only comes with a 4 megapixel camera, something which might turn the average customer off if they were browsing through phone websites. However, HTC are certain that the UltraPixel camera on this device can capture more light in photographs, creating images which can compete with the best camera phones out there.
The HTC One also looks absolutely stunning. I love Android, but it sometimes frustrates me that the best phones, like the Galaxy S3 and Note 2, are made out of plastic. HTC have always made very nice phones, and this is no exception. It looks extremely premium, made with aluminium, meaning it looks very similar to the iPhone 5 at a glance.
The HTC One is launching in all major countries in March of this year, and will be running Android 4.1.2 at the time of launch.