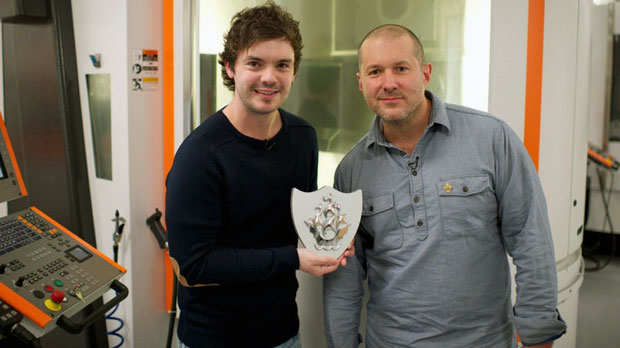 Sir Jonathan Ive, the man credited with creating the design for the iPhone, iPad and iMac, has received a golden badge on the children's television show, Blue Peter.
Ive is now part of a growing number of celebrities to receive the golden badge, which is awarded for inspiring children around the world, and has previously been given to David Beckham, J.K. Rowling and the Queen herself.
The softly-spoken Apple designer seemed genuinely pleased to receive the award, and spoke of how he used watch Blue Peter, attempting to follow the crafting tutorials which are regularly shown on the programme.
Ive had a present up his sleeve in return for the golden badge, giving the presenter a large badge created with solid aluminium.
Source: TNW