The UK government want to expand the amount of runways in England's capital, but London residents are opposed to the idea of clogging up more land with airports. So what to do?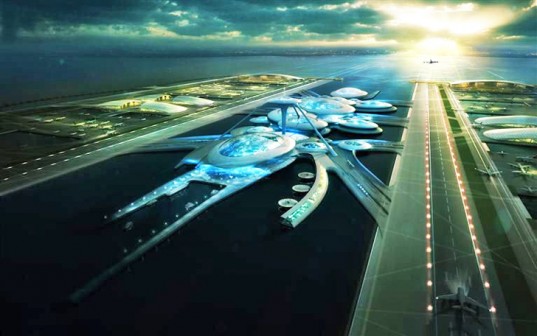 Reports claim that an architectural firm want to build a brand new airport on the surface of the Thames Estuary. The 'London Britannia Airport' will cost around £50billion and will consist of four runways, each tethered to the seabed below. Travelers will be able to access the airport by an underground train system linking to London and Europe.
Benefits to the new location of the airport means that residents will be quite far away from the constant noises of planes landing and taking off. It also means that there is no need to demolish houses to make way for the expanded airport.
The Olympic Stadium and the Shard have already catapulted London into the world's eye as an advanced city, and extremely rare floating airport is set to do the same, should it get past the initial planning stages.