In the past week, Star Wars has became one of the most frequent discussions on the internet. The first reason for this is that Disney have recently bought LucasFilm and announced plans for Star Wars VII, and today's launch of Angry Birds Star Wars has further increased talk about the franchise.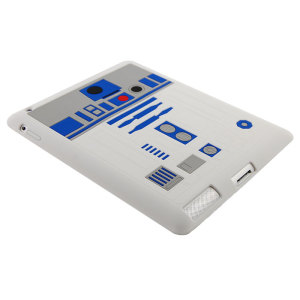 If you're one of those people, or if you never lost your enthusiasm for the Sci-Fi adventure series, you might want to show your love in the form of an iPad case, and I have just the one you need.
Available at MobileFun, this silicone case is the perfect way to improve the usability of your iPad, as well as a way of showcasing one of the most iconic characters of Star Wars, R2-D2. The case is a basic silicone case which goes around the bezels on the front, slightly protecting the screen when you place it face down on a surface.
If you prefer to root for the bad-guys, you might want to consider this Stormtrooper case for iPad too!
Thanks to MobileFun for sending this case out to me. If you've got an iPad, there isn't anywhere better to shop for iPad Accessories.