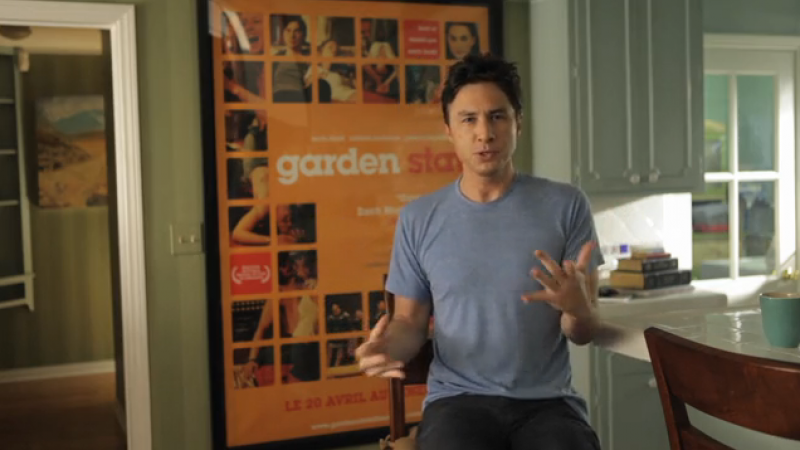 The hilarious Zach Braff has successfully reached his $2 million funding goal for his new film project 'Wish I Was Here', a follow up to the magnificent Garden State, which was also written and directed by the Scrubs actor. Braff launched the project on Kickstarter, after seeing how successful the Veronica Mars movie project became earlier this year.
In less than 5 days, Wish I Was Here has reached the goal of $2 million, leaving over 20 days to gain additional funding. The project, like all things on Kickstarter, come with benefits to people who donate a certain amount of money. These benefits range from video diaries, all the way to attending an advanced screening and being Zach Braff's personal guest at an after party.
Braff has also included a video in his appeal, which stars Jim Parsons of Big Bang Theory, and Donald Faison of Scrubs.