[This is a Guest Post]
You can't blame geeks for seeking the sweet, nostalgic refuge of the past. In times gone, they already know the good from the bad. There's no guessing involved and no chance of their hopes being dashed by a goddawful film they thought would blow them away. The bad Star Trek films can be discarded and ignored. The original Ghostbusters films easily distracts you from the inevitably horrible third that's currently in the works. Star Wars IV to VI, as always, offers its warm, familiar embrace to take you away from the cinematic massacre of your beloved comic book heroes by some hack director.
Sometimes though, a year will come along with that perfect spattering of film that coaxes people to gaze into the future with hope. To realise that classics can still be made and that, maybe, this year some more movies will join the ranks. 2012 is one of those years.
From programmer to astronaut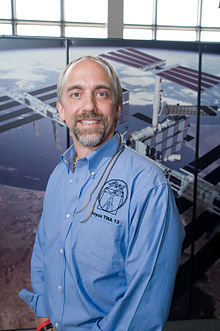 To bring in the year we had a film made from an unlikely subject matter. The real lives of programmers rarely make it onto the screen, but on January 15th this is exactly what happened. "Man on a Mission: Richard Garriott's Road to the Stars" was released and charted the life of a man who went from game designer to self-financed astronaut. Garriott was responsible for the "Ultima" franchise which became hugely popular. Through his hardwork he was able to earn enough money to buy himself a seat on the Soyuz TMA-13 and spend 12 days in space. This isn't exactly your typical rags to riches story. It's not often that the hero is a computer game programmer who goes onto become a space tourist, but it's a common fantasy for many geeks. What better way to set the tone of the year than a fairytale like this?
Franchise assemble!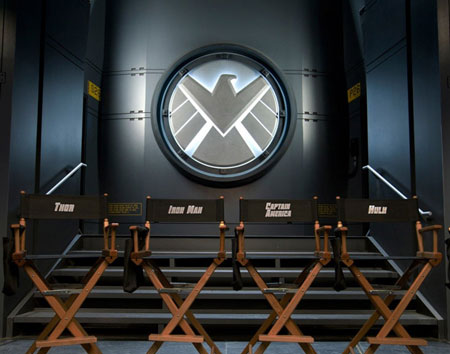 The Marvel Cinematic Universe has been rumbling along since 2008 with the release of "Iron Man". Since then it has had a mixed reception and at times looked like it may have ended up being an above-average franchise at best. This all changed in April with the release of The Avengers. Obviously with the big names attached and huge amounts of promotion, it was expected to do well, but very few people realised just how well it would do. It brought in characters from across the franchise without being gimmicky and was filled with action, comedy and tears. In fact Agent Coulson managed all three of those alone. The Avengers really made the Marvel Cinematic Universe more akin to the comic book Marvel Universe. The films stand alone, but they also manage to fit well together in a way that has not been achieved before. The upcoming Iron Man 3 and Avengers 2 will surely push the Cinematic Universe to new heights. The last ten years has seen Marvel really thrive and fans are increasingly reveling in the comic book resurgance of late.
Christmas Dragons and Trolls
The end of the year brings a special treat. Peter Jackson's Middle-Earth returns to the big screen once again. Despite the departure of Guillermo del Toro and other problems, "The Hobbit: An Unexpected Journey" will be released on December 13th of this year. Fans have been waiting for this ever since the end credits of "Return of the King", but will it be worth the wait? Plenty of promotional material has been released and it is clear to everyone that Jackson has taken a different approach to these new films. Characters are being played by their original actors, but the world looks very different. It seems more fairy-tale and cartoonish in comparison to the Lord of the Rings trilogy and this has upset many people. It is good to keep in mind though that The Hobbit novel was light-hearted in comparison to the much darker trilogy. Jackson is attempted to stay true to the books rather than his own artistic canon. There is no doubt though that this film will be huge. In fact, there is hardly anything bigger to round off the year with.
With five and a half months still to go, 2012 has been a great year for film. Here's hoping this enthusiam for all things geek will push on through past Decemember 31st. Things are looking good though with more releases from Marvel, the final piece of Edgar Wright and Simon Pegg's cornetto trilogy and obviously the second part of The Hobbit all slated for 2013 releases.