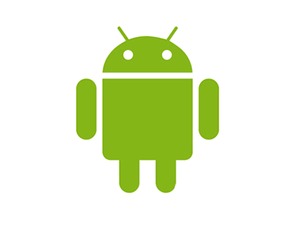 Android 4.1 Jelly Bean hasn't been out very long, in fact the huge majority of Android users are still without the update, in fact a lot of them are still awaiting Ice Cream Sandwich. However, as with most technology updates, Android 4.2 is attracting speculation as to what it could include, and if the rumours reported on by AndroidAndMe are true, it looks set to be a pretty amazing update.
# Customization Center
The upcoming version of Android will have a customization center. Now what this means is still mainly speculation, however this will reportedly be a place where phone manufacturers can store the themes, sounds, wallpapers and other design tweaks, basically moving them here from the settings menu. However it could also mean that it gives users the choice to either run on Google's stock Android (my choice), or run the manufacturer's modified OS, such as TouchWiz or Sense. This would also mean that people who enjoy swapping and tweaking their phones might be able to install foreign operating systems without having to go through the complicated process of rooting and going into recovery.
# Project RoadRunner
You've heard of Project Butter, the feature of Jelly Bean which vastly improved the smoothness and battery life of Android. Project RoadRunner reportedly aims to further improve the battery life in Android 4.2, changing the software to better cope with games and tough-to-run applications.
# Google Play Update
The above reports also claim that Android 4.2 will further update the Google Play Store. However depending on how you use it, the update could become more of an annoyance than a welcome change. Apparently searches will become more suitable to what you usually download and search for, but the update will also introduce paid adverts for applications you might like, which will appear in your notification bar. This feature might be done very well, and you should be able to opt out of it, however to me it sounds like something you get when you download a buggy and untrustworthy application.
They are the main updates, it's reported that Google Now will also receive a small update so that it can finally do system changes, such as turning up the volume or changing the brightness. However there aren't any huge game-changing updates, I assume Google is waiting until Android 5.0 for that!
Source: [AndroidCommunity](http://androidcommunity.com/android-4-2-rumors-project-roadrunner-new-google-now-and-play-store-20121005/)