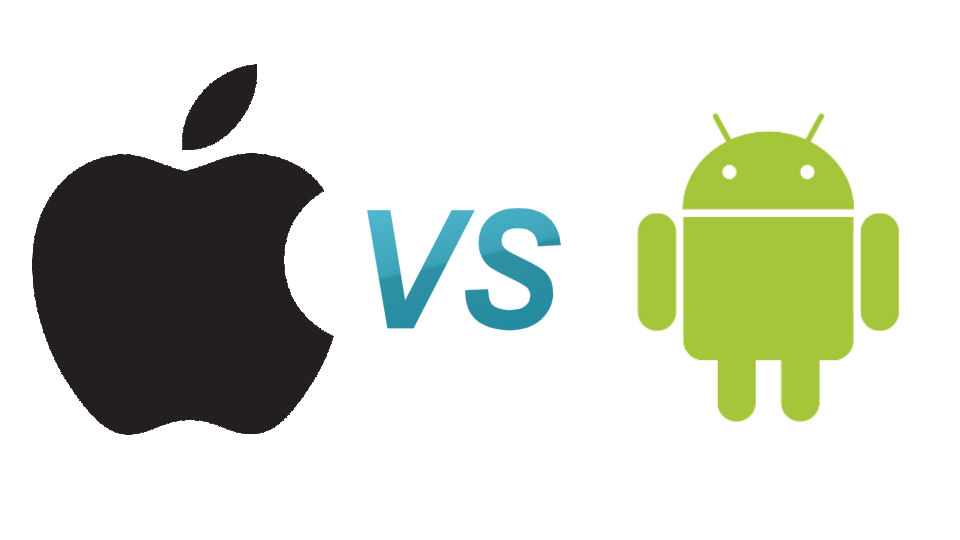 Android vs. iOS: 3 Reasons Why Android is in the Lead
By Andrea Fisher
Remember the board game, Monopoly— where you buy different properties, charge rent and slowly watch your empire skyrocket and grow? The purpose of the game is to develop faster than the competition; ultimately taking over and…monopolizing.
For the past six years, since the launch of the first iPhone in 2007, we have watched Apple make revolutionary advancements in digital mobile technology.  From Apple's highly evolved processors and touch screen features, to their introduction of the iPhone App Store, Android and Windows phones simply couldn't keep up.
There were cell phones and there was the iPhone—the only smart phone of its kind. But every winning streak ultimately comes to an end. For the iPhone, that time is now; and Android has slashed its way to the top.
Let me ask this, 'What is an iOS device without its Apple name?'
Apple's ingenious marketing campaigns keep them as a leading contender in the mobile world; however, they have become too cocky during their time at the top. User loyalty can last only so long— before being outweighed by competitive technology.
Already, according to http://cnet.co/14WXnBU, the number of Android devices activated outnumbers iOS devices— 750 million Android to 600 million iOS.
Mobile users are finally seeing the outdated methods of Apple— flocking over to Android devices for a customized and extensive user interface.
Let's take a look 3 Reasons why Android is in the lead:
The iOS 7  is mimicking features long used by Android's Interface
Apple has recently released the new iOS 7 interface, which uses a couple of Android-like features in its latest design. An iOS Control Center, which is brand new to Apple mobile devices, has been long used on Android devices. It gives users fast access to Bluetooth/ WiFi settings, screen adjustment settings, and the rear LED flash as a flashlight.
The iOS 7 still has the same basic grids of shortcuts. The home screens, still all feature the same four docked shortcuts at the bottom. The bookshelf has been stripped away— the wooden bookshelf with books and magazines that you can fill is no more.
Instead, Apple gave their home screens a larger, flatter, less cluttered appearance. This new look aims to step up to the popular look of Android's Jelly Bean interface.
2.  Widgets and Home Screens
It all boils down to cell phone customization. Do mobile users want to have more personal options or do they want standard features that are upgraded from time to time? Want options; choose Android. Want standard features; go the iOS route.
What is truly distinct about Jelly Bean is that widgets can be placed on the home screen—something that iOS still lacks.
Android operating systems are based on the idea of utilizing a fully customizable user interface. Wallpapers, widgets and desktops can all be modified to suit the individual. Android widgets, which are downloaded from Google Play, provide a flexibility that the iOS 7 interface cannot match.
These widgets allow important information (like social feeds, email, etc.) to be stored at the heart of the device. In the contrast, iOS 7 users must use Apple's standard icons over the pre-designated desktop pages.
When forking over several hundred dollars on a mobile device, it might be nice to be able to place and locate items as you like— just a thought.
Non-Market  Apps
 Adding to Android's flexibility, its users have the freedom to download and install apps from virtually anywhere. Android may as well be synonymous with word choice; the opposite seems to be the case with iOS devices.
iOS only allows self-made apps with a developer's license or those that have been evaluated by Apple's App Store censors.
Apple has helped shape and mold today's smart phone; however, it also sparked a digital mobile race— one which drives Android to constantly step up and utilize innovative features. Apple has had a good run, but if they don't address some things soon, they will fall further down the wayside.
All in all, Android platforms have come a long way since 2007. Their fast operating systems, boundless apps, and their individualized interface are nothing short of astonishing. In the race to catch up to the iPhone, Android devices now lead—taking the forefront.
Guest contributor Andrea Fisher is an online marketer and content specialist for  Detection Security Systems.
 She is a published journalist & blogger with an English degree and political science minor from the University of North Carolina at Greensboro.