Whether it's in a school project or in a task at work, most people have been put in the position where they are forced to use their creative side, but struggle to find the right font for their project. Many people, myself included, browse the internet for websites that are already very well designed, in an attempt to find some inspiration. The trouble is that very few websites label their text with the font it was created in, leaving people who aren't fluent in design extremely lost.
A quick way to identify a font is through the website What Font Is. The site allows anybody to visit the website and upload an image containing the font they wish to find, users can also just copy and paste a link to the text. What Font Is then speedily finds which is the most likely font based on a database of thousands, and even gives you a number of similar alternatives in case it hasn't found the exact one you are looking for.
In my example, I'm going to use the logo of Engadget, as it's a very recognisable logo however the font isn't a standard one found on most computers.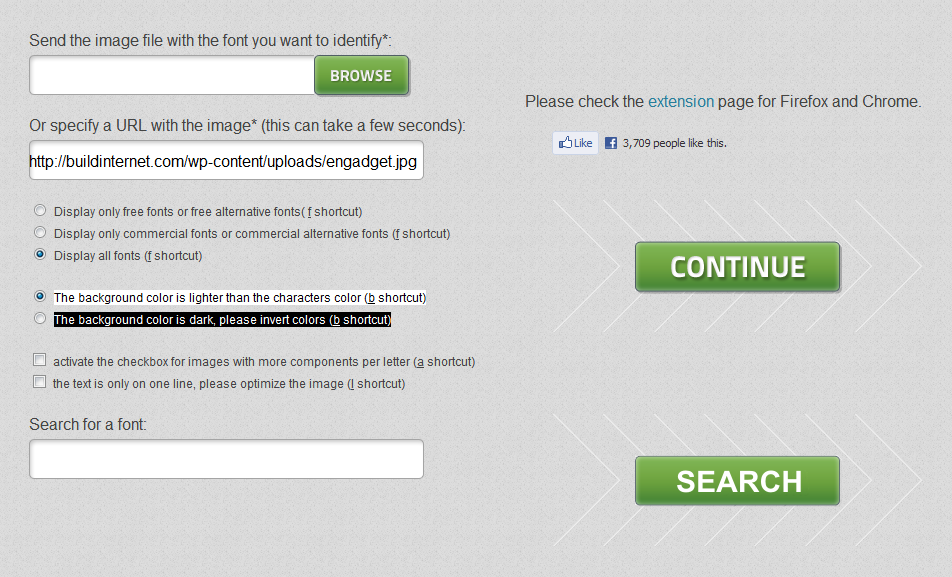 The first thing you need to do is find get an image with the font you want to find included. In my case, a quick Google Image search for 'Engadget' returned the exact thing I was looking for. I simply copied the URL into appropriate box, however if you already have an image stored on your computer, you can upload it that way.
Once you have told the website what image you want, there are a few things to check through before you proceed to the next stage. It's all very self explanatory and is a way of helping the website return faster and better results. Once done with these, you can proceed.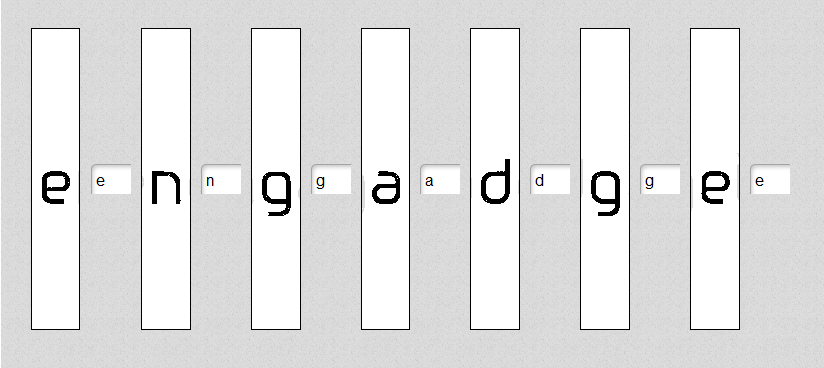 Next, the final thing the service needs help with before it finds you your font. Provided the font is found in a word or logo, the website needs you to identify each letter in the image. Once you have done this, click continue and wait only a matter of seconds as the service searches thousands of possible matches to provide you with the most likely option, as well as a lot of other possibilities and fonts that are similar.
As you can see in the image above, the actual font used in the creation of the Engadget logo is one of the top results given, as well as a long page of fonts that are almost identical.

What Font Is is a completely free service which can save designers the extremely annoying hassle of trying to identify a font, something which many of you are familiar with. The entire process of finding the correct font is simple and fast, and can be done with almost any font.
Identify the font you are looking for at WhatFontIs.com