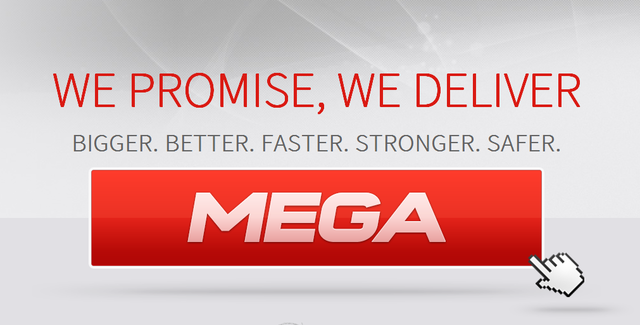 On Sunday, a year to the day since US government took down Mega Upload, Kim Dotcom launched Mega. The owner, who has become somewhat of an internet phenomenon since his arrest last year, claims that the website is legal, and that even site administrators aren't aware of what content will be uploaded to the site, so can't be held accountable.
The most appealing aspect of the new service, despite going viral since its launch, is the free 50GB of storage offered to each new user, provided the upload content to the site.
At the moment, you'll do well to get the site working smoothly. Early reports suggest that the site has received huge amounts of traffic already, causing it to work poorly. I tried yesterday but the it wouldn't load, later that day it wouldn't let me register, and today although I've registered, it's struggling to load.
Give it a shot at Mega.co.nz, there's a good chance it'll work for you!