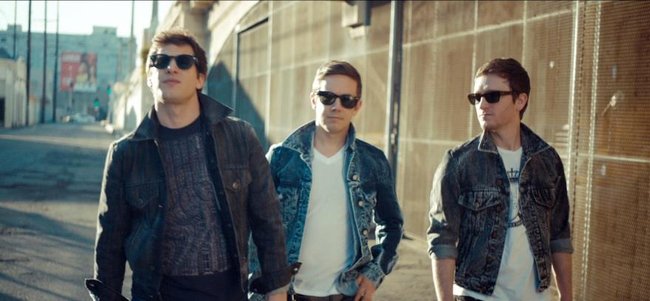 If you don't watch Saturday Night Live (UK readers can watch it on Netflix), then there is quite a good chance that you don't know about The Lonely Island. The comedy music group stars Andy Samberg, who has recently been the lead in 'Cuckoo' on BBC. The group's 2005 song 'Lazy Sunday' went viral, and is sometimes credited with helping YouTube get off the ground. 
Last year, Andy Samberg left the cast of Saturday Night Live, where the group performed each song for the first time. However, last Saturday, Samberg and the Lonely Island returned to the show with 'YOLO'.
Teaming up with Maroon 5's Adam Levine, the group shared the message of 'You Only Live Once', an popular saying on social network sites.