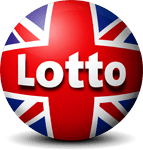 Most people think of taking part in a lottery as a positive thing. For a small stake you could be in with a chance of winning millions; especially now that you can buy your lotto tickets online and enter national lotteries in other countries as well as your own.
The other bonus in buying lotto tickets online is that you don't even have to check your numbers after a draw – if you have a win, you'll get notification via SMS or email. And even if you haven't purchased your tickets online, you can still check the results using the National Lottery ticket checker. Even if you haven't won anything, you'll know that some of your stake will have gone towards a good cause anyway, so it's a positive thing all round to play the lottery.
Not so, however, in Shirley Jackson's short story, The Lottery, first published in the New Yorker in 1948. This tale is a dark one. It was recently made into a short film. You see the whole of a small community gathering as they do every year. There's an air of anticipation and nervousness among the different townsfolk as they talk about 'the lottery' and the fact that the lottery will help bring a good harvest. One woman turns up late and her husband scolds her for trying to hide their son in the barn. He says they all have to take part.
The viewer is left in the dark about why a lottery should arouse such anxiety until you see the film through to the end, when the lottery is drawn – each head of the household taking a folded slip of paper. They all open their papers and only one is marked with a black dot. It's the woman who tried to hide her son. The film ends with the townsfolk stoning her to death – the price to pay for the promise of a good harvest.
The Lottery is a story that provoked outrage on its first publication, but it is now considered to be one of the most well-known American short stories and serves as a reminder of how people's willingness to conform can prevent them from seeing the difference between right and wrong.