Mobile Games Have Dethroned Handheld Consoles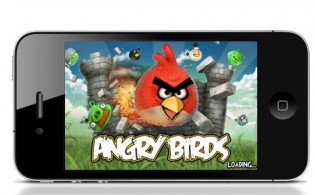 Handheld consoles used to be the only option for gamers on the go. Pretty much everywhere you looked someone was playing a Gameboy and mobile phones were reserved for Snake and Snake only. But with the rise of smartphone and tablet accessibility, things have started to shift dramatically.
According to research by the IDC and App Annie , combined sales of game content on the iOS App Store and Google Play outsold expenditure on dedicated gaming devices, such as Nintendo's 3DS or Sony's PlayStation Vita. Although titles for handheld consoles cost significantly more than apps, the amount spent on mobile games were still around three times higher than the portable console market last year.
This signifies a change in the gaming demographic, with the majority of players now content to play more casual titles from a multi-functional device. With the consumption of games changing so significantly, console developers are concerned how their sales may be impacted.
Sony experienced disappointing sales of their flagship Vita device. Fergal Gara, the UK Managing Director of PlayStation says that tablets and smartphones have a part to play. "The market Vita entered was more complicated than it was when the console was originally thought about and designed," he said. "Games on tablets and phones have changed the marketplace and people can't carry too many things around at one time."
"The truth is that the number of people that want the core experience (that the PS Vita offers) is not as big as the number that simply want any sort of game available on the move…"
It seems clear why people would reach for their smartphone over a DS or Vita. Aside from the fact that the device offers far more functions than a handheld console, the range of game titles is much more vast and affordable. Last year, the App Store sales topped $10 billion, and online and console franchises such as Rush Poker and GTA are beginning to focus more on the mobile platform too. It is clearly a viable venture, with hit releases like King's Candy Crush Saga generating as much as $900,000 per day.
This is leaving the future looking very uncertain for even the most successful of handheld hardware. Nintendo has been feeling rising pressure from analysts and shareholders to offer their software titles on the mobile platform, following a huge cut in the Wii U consoles predicted sale figures. The innovative Japanese brand have remained reluctant though, instead placing more attention into the potential health market.
But according to IDC Insight's analyst Spencer Izard, a failure to evolve with the times may cause issues for Nintendo further down the line. He said: "With the continued adoption of smartphones as gaming platforms in the mobile space, I believe that Nintendo will see a further erosion of their market position in this space."