It's been just over two weeks since Kim Dotcom's file sharing website 'Mega' launched to the public, and already there is an Android client available, so that you can manage your account on the go.
Mega Manager is still currently in Alpha, meaning there is still a lot of things that you can't do. At the moment, the only thing you can do is log in, browse and download your files. However, more features are planned.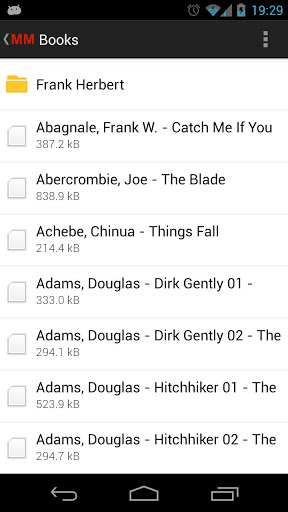 Mega Manager: Upcoming Features
• Stability
• Opening of files
• Upload of folders/files
• File/folder operations (Rename, Delete, Copy, Move, Create)
• Contacts
• Trash
• Downloading of Mega.co.nz links opened in the browser
• Automatic upload of camera pictures
• Folder synchronization
• Transfer overview / history
• Account details
• Account creation
As with all pre-release versions, expect many crashes and bugs in this version. However at the moment, it's the only third party option to access Mega.co.nz from Android, so why not give it a go.
Source: Google Play Store