Hi Fi Sound With A Multi Room Speaker
Wireless Speaker System SC-ALL3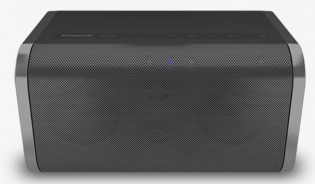 I have finally got my hands on the new wireless speaker system from Panasonic the SC-ALL3.  My first impressions are that it is fairly heavy weighing 2.5kg so your not going to want to carry it around with you.  Also the design is functional over a work of art but I think what Panasonic are trying to achieve here is a well designed functional speaker that is extremely clever and practical.
Measurements W – H – D (9-3/4 x 5-5/32 x 6-3/32 inch) (248 x 131 x 155 mm)
If you want to check out all the specs just head over to SC-ALL3 Specs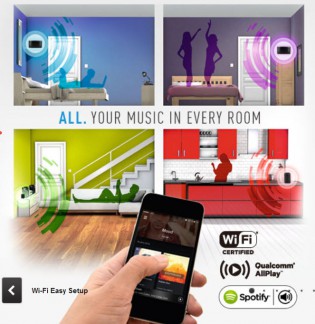 All About the practicality and the sound
So we have established that this SC-ALL3 speaker has been designed for audio and this is where it certainly comes into its own as a truly multi room speaker system.  I was really pleased with the sound from this speaker the sound is deep and strong and certainly has enough oomph for any house without the sound distorting or sounding too thin at low volumes.
The speaker features a technology called Qualcomm® AllPlayTM   which basically means you can play different music in any room you have a speaker or the same music played over all the speakers.  This is done using your WiFi network and controlled from your smartphone or tablet.
This does offer advantages over a conventional Bluetooth connection as you can only connect to one device with bluetooth and if you are walking throughout your house there is always the possibility of getting out of range.
Summary
So the SC ALL3 is practical looks good has a multi room function and only costs £230.  So if you are in the market for a multi room great sounding speaker with plenty of punch that can be controlled from your phone the its definitely worth checking out the Panasonic SC ALL3 multi room speaker.
Technics to be re-launched
Also Panasonic are set to re-launch the Technics range and this was the make of my very first serious separates system so I very excited to see what this brings and I will of course be hoping to test this soon.