Q4 White Nano Quadcopter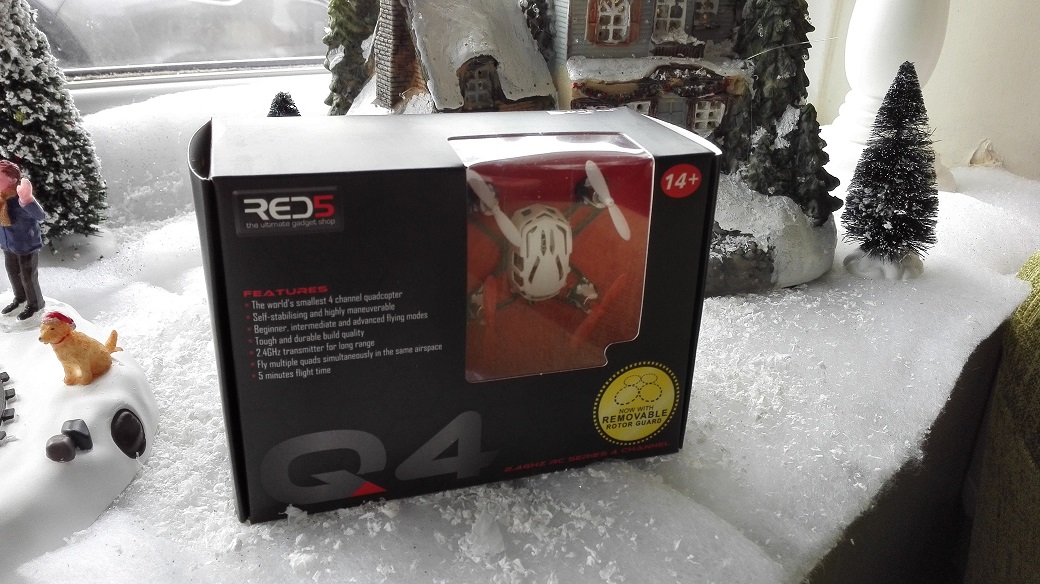 This is the quad copter which has been very kindly supplied to me to try from Red5 Ultimate Gadget Shop.
The first thing that strikes you is how very small this quadcopter is but good things do come in small packages: The Q4 nano as the name suggests is a mini quadcopter but don't let that fool you this quadcopter flies extremely well and is very fast which does take some getting used to at first. Red5 sell this at £29.95 and at just 5cm in length and width this cheap drone is very much up there with the big boys in terms of flying and tricks you can do.
Looks and features
The first impressions are that although it's small it does feel well made and with the red and blue LED lights and coloured blades it really does look the business.  One great feature that this nano quadcopter has is the ability to always correct itself so its always the right way up this is certainly something I am thankful for  especially with my flying, the name given to this technology is 'position recovery' sounds a bit like something you would hear in an hospitals A&E department.
This quad runs off a 100mAh lithium polymer battery, charging is done through a USB cable which like your phone can be done through your computer or a plug socket, charging to full takes about 20 mins from a plug which isn't too inconvenient although the technical specs says 40 mins which is more likely to be through a computer and with 5 mins flying time which I never checked myself as I was always having too much fun to clock watch!
Technical Specs
100 mAh 3.7 Li-Po battery
Charge time approx. 40 minutes
Flight time approx. 5 minutes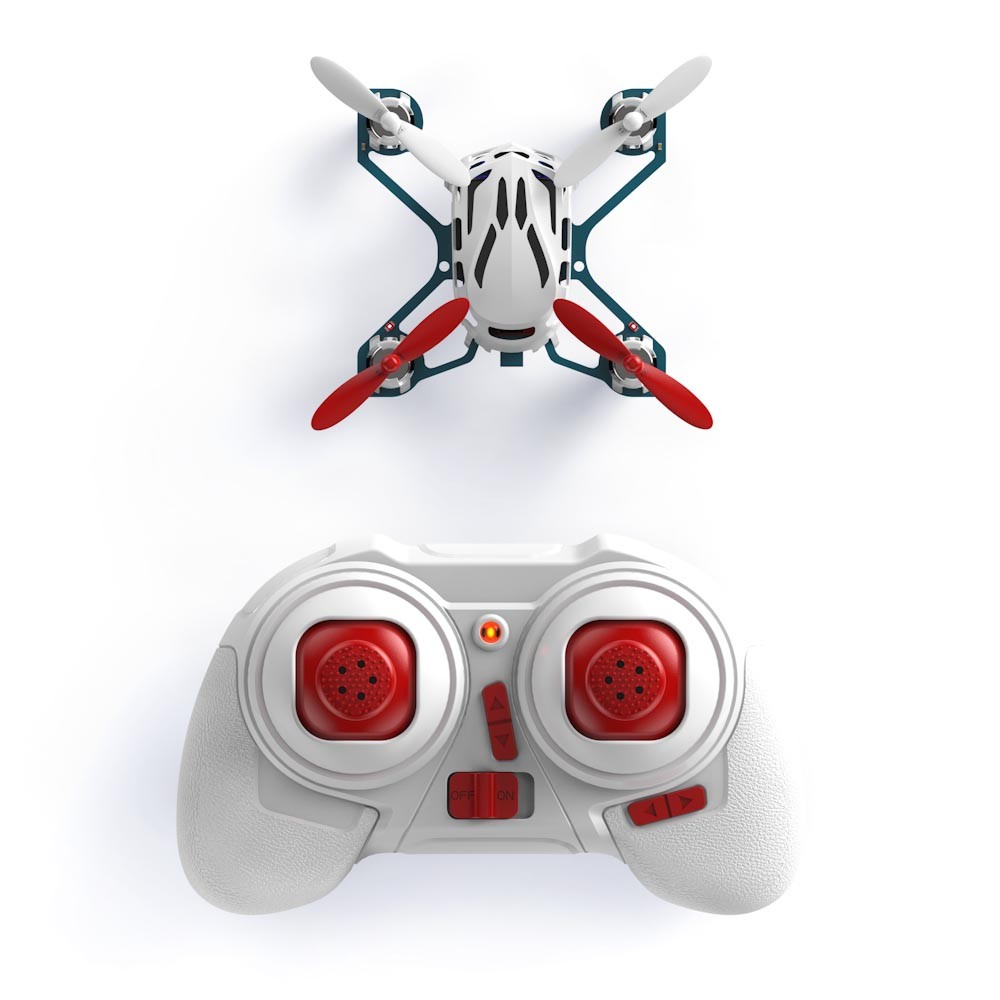 Why is this the perfect Christmas gadget gift
The Q4 nano quadcoter is really fun to use and is great value at £29.95 it is also claimed to be one of the worlds smallest and can be flow in the dark thanks to its bright red and blue LED's.  This drone type copter is just simple, loads of fun and the only problem you will have is waiting for your turn.  If you want to find out more and read some very positive 5 star reviews  about this nano quadcopter head over to Red5 Ultimate Gadget Shop.
At the moment they have an offer to buy two for £50 this will definitely cut down on those arguments on who's go is it now.
Anyway until then I think its my turn again !!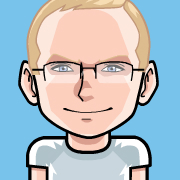 Rob Boyle