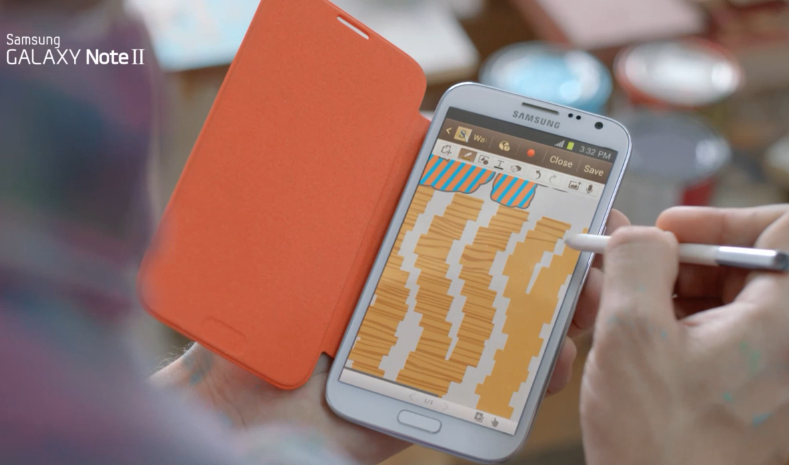 I've been using my Samsung Galaxy Note 2 for almost three months now, and in that time I've noticed (the hard way), that the massive size of the handset makes it very easy to drop. To protect that huge 5.5″ display, I've been using the official Samsung flip cover for the past 2-3 weeks, which protects the screen without adding a lot of bulk.
Previous cases I have reviewed and tested for the Note II have fallen at one key point, the bulk. On a phone as big as the Note II, the last thing you want is a case that makes it even bigger, and even more difficult to hold in one hand. Thankfully, Samsung took this into consideration when they created cases for the Note II, as the flip cover barely adds any additional size at all. It does this by doubling as a battery cover with the flip cover attached.
The case is extremely well made. The rear is the same material as the Note II's battery cover, plastic. However the front has a very nice texture which feels solid and premium, which you don't often get from official product accessories. A nice touch by Samsung is the decision to include a small microphone hole in the case, so that you can have it closed while talking on the phone. I'm glad they included this, as talking with it open looks ridiculous.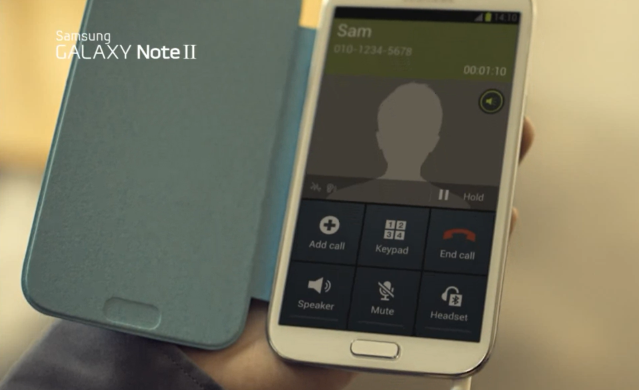 Unfortunately, despite doing everything to remain a one-handed device, the case still means that you'll have to use two. When the case is open, it means you can't get a real grip on the device, unless you fold it completely over, which isn't very comfortable. It's not too bad, but you should prepare yourself that with any case for the Note II, you'll probably struggle to use it with just one hand.
All things considered, I've been extremely impressed with the official flip cover case for the Note II, as it combines brilliant materials with some cool features to make the phone easier to hold. While I still prefer to have no case if I'm not going out, I think this official cover is definitely the best Note 2 case to use if you want to protect that massive screen in style.
Thanks to Mobile Fun for sending this out to review!