Press is a new application for Android, which proves that the operating system is finally becoming a platform for good quality applications, something which has always been a strength of iOS.
Features
– No ads
– Syncs with Google Reader
– Quickly manage the articles you want to read
– Offline reading support
– Clean reading environment
– Simple swipe navigation
– Image zooming
– Change reading font style and size
– Share the articles you read or star them for later
– Open articles in the app or your default browser
Press is simple enough to use, all you have to do to get started is log in with a Google Reader account. Once logged in, you'll be presented with a completely unique design, despite sticking quite well to Google's design guidelines.
The design of press is extremely minimal, and everything is made to be simple, from actually reading the articles to sharing them with your friends. Everything can be done in a few simple taps, which is easy to navigate smoothly.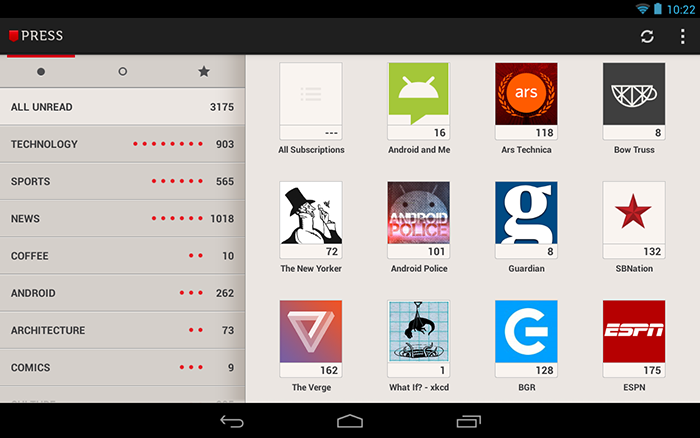 Press is currently £1.22 on the Google Play Store, but it's an introductory price so snap it up quick!
Source: The Verge