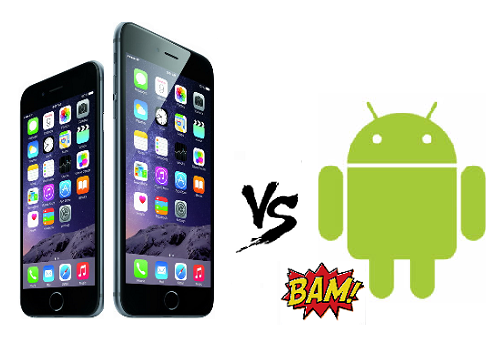 The iPhone 6 and iPhone 6 Plus were just released and for those who aren't jumping ship to buy the newest item in Apple's long lineup, there's great news. Several Android phones are going neck-to-neck to deliver features that (quite possibly) blow the iPhone 6 right out of the water.
At first glance, the iPhone 6 and 6 Plus look amazing and sleek externally—but you have to really examine what lays under the hood. The iPhone 6, features a 4.7" screen that is slightly smaller than ones found on most smartphones. The much larger 5.5" on the iPhone 6 Plus, push it into "phablet" territory— although the phone is much narrower (and longer) than most others. The iPhone 6 and 6 plus models are fairly light; weighing 4.55 ounces and 6.07, respectively.
The regular iPhone 6 features a LED backlit IPS and retina display with a 1334×750 resolution; the iPhone 6 Plus comes with a better 1920×1080 resolution.
Both feature only an 8 MP camera and 1.2 MP front-facing one, which are surprisingly much lower than expected. The video option looks more promising—as it will record in continuous autofocus in 1080p HD. Like other Apple produces, both the iPhone 6 and 6 Plus come only in fixed 16, 64 and 128 G storage options; why there isn't a 32 G, is a mystery. Neither phone includes a removable storage option (via a microSD card slot) — so whatever storage option you buy is exactly what you'll get.
So if you want something other than one of the new iPhone 6 models, these 4 top Android models deliver the most bang for the buck and will undoubtedly give Apple a run for its money.
1.    Samsung Galaxy S5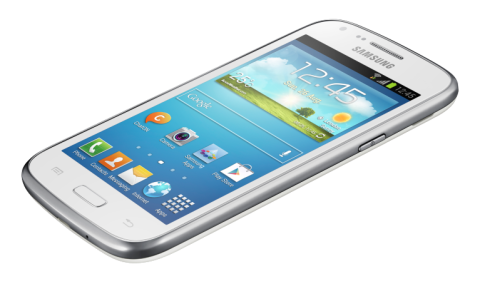 The Samsung Galaxy S5 features a 5.1" Full HD Touch Screen Display, which is slightly larger than the iPhone 6's 4.7" screen. Its screen comes in a super AMOLED screen display with 1920x 1080 pixels (the same as the iPhone 6 Plus). There is hardly anything comparable with the S5's brilliant 16 MP camera. It also has a 2 MP front-facing camera.
Though it comes with 16 GB of storage, the S5 can be expanded via a microSD card (unlike either iPhone 6 model). In terms of operating systems, the S5 runs off of Android 4.4 Kitkat® (where the iPhone runs off of iOS 8). The S5 is a heftier, but more solid phone in the Galaxy's lineup (5.59 oz)—heavier than the standard iPhone 6, yet much lighter than the iPhone 6 Plus.
2.    LG G3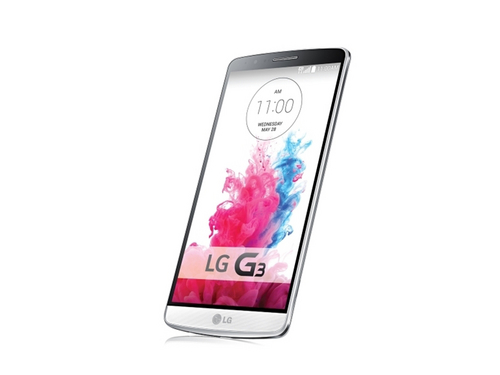 The LG G3 features a large 5.5-inch Quad HD IPS display (the same size as the iPhone 6 Plus screen). At, 5.28 oz. the LG G3 is remarkably nearly a gram lighter than the iPhone 6 Plus! Its 13 MP camera blows the iPhone 6's 8 MP camera out of the water. Like the Galaxy S5, the LG G3 has an Android 4.4 Kitkat operating system.
3.    Samsung Galaxy Note 4
The Samsung Galaxy Note 4 will be released on Oct. 17th. This phablet holds a lot of promise and will go neck-to-neck with the iPhone 6 Plus. With a 5.7" HD screen, it'll be bigger than the Plus's 5.5". At 6.21 oz., it'll also weigh more. Unlike the iPhone 6 Plus's fixed storage, the Note 4 will come with 32 and 64 GB memory options, as well as expandable storage space.
Unlike many other devices on the market, the Note 4 will come with a 16 MP camera and impressive 3.7 MG front-facing camera. The Note 4 will also feature a metal frame, unlike many in Samsung's Galaxy lineup.  It'll run off of Android 4.4 KitKat, have an AMOLED display and have a screen resolution of 2560 x 1440.
4.    HTC One M8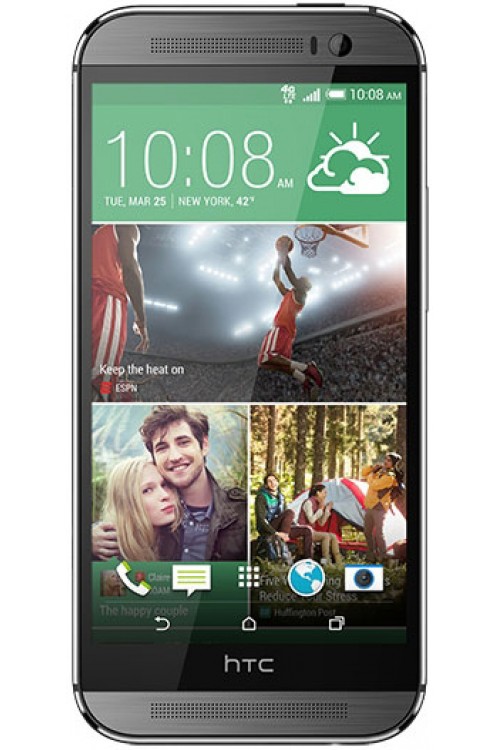 The HTC One M8 features a 5" full HD screen and weights 5.64 oz. — lighter than a nice middle ground between the two iPhone 6 models. Unique to the M8 is a Duo Camera with "UltraPixel" and a Smart Flash. They allow users can add unique 3D features to photos after they are taken. There's also a feature called, "Zoe Highlights" that create 30-second photo montages with different themes.
If you haven't yet run out to get the new iPhone 6—or aren't ever planning to—don't worry. Android phones continue to push the boundaries of today's mobile technology. These four phones will definitely out shine the iPhone—and you can avoid those long lines and backorders.
Andrea Fisher is a digital marketer and content specialist for digitaltvbundles.com. She has been published in a variety of publications, including the Chicago Tribune and Business Insider.