The 'phablet' just got closer to being a tablet.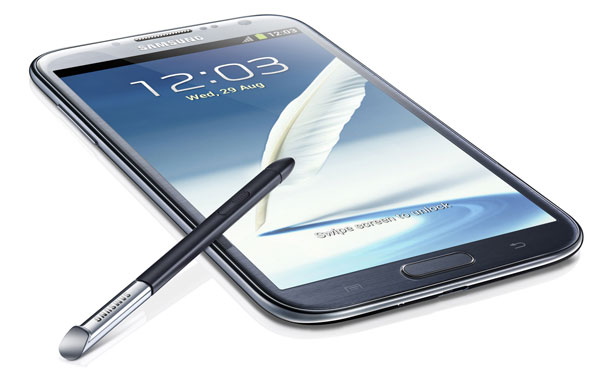 Samsung have just announced the second Galaxy Note at the IFA Trade Show in Berlin.
Like most mobile phone updates, the latest version of the Note shaves off a bit of thickness that the previous model has. However not everything has been reduced. The already huge screen has been increased to 5.5 inches, however this is only slightly larger than the last one, which had a 5.3 inch screen.
Alongside the 1.6GHz processor is Android Jelly Bean, the latest addition to the Android family which comes with Project Butter, the feature to make phones work a lot smoother and faster than they would normally.
The Note 2 also comes with a stylus, similar to the one in the original note however boasting a few new features in both the design of the pen and the things it can do.
As for looks, there isn't really any big surprise. The original Galaxy Note was basically a larger Galaxy SII, so the Note 2 looks almost identical to a big Galaxy SIII. The rounded edges and size of the bezels mean that it's not as much of a target for Apple as the SII was.
What are your opinions on the new Galaxy Note? Would you get one, or is the screen size just way to big?
Related Articles:
– Watch an elephant use a Galaxy Note!