Games consoles like the Xbox One and PS4, smart TVs from Samsung and all the major manufacturers, and subscription TV packages from Sky and Virgin can all be used to access on-demand or live TV content. So, does your living room need a streaming media player like the well-established Roku, or Google's inexpensive Chromecast? Could you do away with your Sky TV subscription and survive with just a £10 to £80 streaming box?
Unfortunately, the answer isn't a simple yes or no – it really depends on the type of content you watch, how much content you consume, and whether you have any existing media streaming subscriptions to services like Netflix, Amazon Prime, and even Now TV.
Sky's Subscription Packages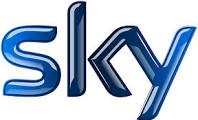 The most basic Sky TV package will set you back just over £20 a month, and this does give you access to a massive amount of fairly basic content, including most of the latest US hit shows. However, if you want the full package, including sports and films, and you want it in HD, then you can expect to pay around £75 per month which is a considerable amount of money.
On-Demand
If you currently gorge yourself on box-sets and entire series of OD content, then streaming boxes could be the way to go. Roku is the best established service, offers the easiest menu and user interface system, and also has access to more than 1,400 channels, although a lot of these may be considered specialist viewing.
However, the presence of BBC iPlayer, ITV Player, the newly rebranded All 4, and Demand 5 means that all terrestrial channels are covered. Throw in a subscription to Netflix or Amazon Prime for £5.99 a month, or Now TV for £6.99 a month, and you should find that you have more than enough regular content to keep you going.
In fact, all three subscriptions total slightly less than the most basic Sky TV package, and you can access a library of films and box sets, while having the capability of renting some of the latest movies.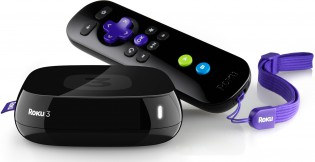 If you only watch on-demand, then the considerable cost savings offered by the Roku could be worth it, but check first; your smart TV could provide access to these services, although most interfaces are difficult and clunky, while connection speeds tend to be slower than through dedicated streaming devices.
Premium Sports Content
Although coverage has spread out a little more in recent years, with the likes of BT Sport getting involved, Sky pretty much has the premium sports event market wrapped up. This means that sports viewers will have to pay for a sports subscription one way or another.

The Sky Sports satellite package costs £22 per month, on top of the £20 per month for the standard package. However, even this £40 or so compares favourably to the Now TV alternative. £10 buys you a 24 hour pass, enabling you to watch content from any of the 6 premium sports channels for 24 hours. This is fine if you only watch one or two events a month, and may actually mean a cash saving, but if you watch evening matches, weekend games, and big fights on a regular basis, then a Sky subscription is not only more convenient but is likely to work out less expensive.
Movies
The Sky movies package will be essential viewing for those that have to have access to the latest releases as soon as they are available. As well as 1,000 on-demand titles, Sky also boasts that their customers can access the latest releases about 12 months before they are available to online subscription services.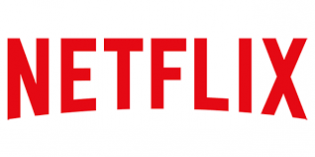 However, if you prefer the classics, then you may actually be better off with a Netflix subscription, or even an Amazon Prime subscription. Both are a lot less expensive than Sky, and they both offer thousands of videos to stream to your preferred streaming box, but you won't be able to access the very latest releases as part of your subscriptions.
Hit US Shows
In the UK, we tend to be an afterthought when it comes to major US hit show releases, although there are signs of things improving. Sky once again has licensing agreements tied up with a number of channels, so even the newly released HBO Go channel won't be available her anytime soon. That is significant because HBO is the channel that boasts Game of Thrones, one of the biggest hit shows for a long time. Game of Thrones is available on Now TV, but there is a delay between broadcast and access in these instances, and there are some shows where current rights dictate that UK Now TV viewers will not receive access.
It is a virtually unescapable fact, at the moment, that if you want to watch the major US hit shows, then you will need a proper satellite Sky subscription.
Live TV
If it's live TV that you're looking for then a Sky subscription is really the only way to go. Installing Plex on the Roku does enable you to watch additional live channels, while ITV Player offers live streaming on the Roku, but beyond this you are very limited, and not all users will want to have to install and get to grips with the Plex app. Until content providers offer this service as standard on their apps, users that want live TV action are much better off with Sky or even a Freeview package.
Hardware
Sky subscribers also tend to enjoy better equipment. Media streamers are designed to stream media, and this means that there is no need to download content, but it also means that you can't store and save films or TV series before they disappear from channel listings. A PVR is standard equipment with Sky, now, enabling you to record dozens of hours of HD and hundreds of hours of SD content.
User Interface
Roku is the most established of the streaming media boxes, and it really does show. Not only is installation quick and easy, but searching displays results from the most popular apps and even includes results of related titles that can be rented or bought from services like Netflix. It also comes with a remote control as well as a mobile phone or tablet app that can be used for quicker input and searching. Other streaming devices do not offer this cross-app search function, some do not offer a remote, and others require the installation of potentially confusing apps.
Overall
For now, Sky has the upper hand in terms of live TV, premium sports and movies, and both hardware and software functionality, but streaming media boxes can offer considerable cost savings, and their own functionality is improving. However, until channel and content providers up their game, and until companies other than Roku can provide a stable and intuitive interface, it is unlikely that most users will find benefit from swapping from a Sky subscription to even the best of the streaming media devices that are available.
With that said, devices like the Roku can convert standard TVs into smart TVs, and offer a better user experience than most smart TVs provide. What's more, once you have paid the purchase price, you can access a lot of content, and for a few pounds a month extra, you can greatly increase the amount of content you enjoy, so they are certainly worth looking into as a cheaper alternative or the casual content viewer.
Visit BestMediaPlayers.com for news on the latest streaming media devices, as well as updates on the latest content additions and subscription service