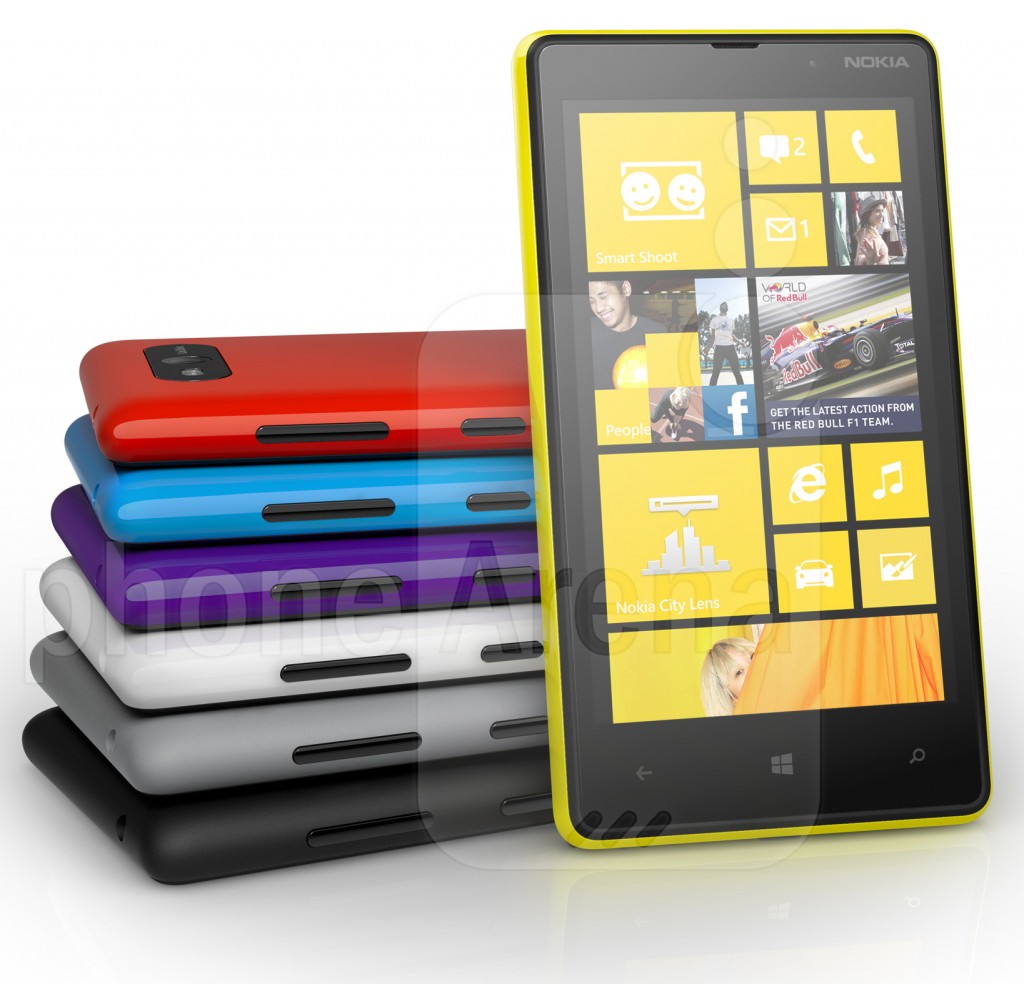 Nokia Lumia 820 is another smartphone under the umbrella of Nokia's Lumia Family that runs the latest software from Microsoft: Windows Phone 8. Two years ago, Nokia ranked first in European countries like Denmark with a 37% mobile market share according to a figure by
Euromonitor International report on consumer electronics. Nowadays, Android smartphones dominates the entire European mobile market leaving iPhone and Nokia behind. Nokia Lumia devices are relatively new to the Danish mobile market since its global release last year. It brought the Windows Operating System to a compact mobile device. Will this change the Danish mobile market considering that Denmark was once a Nokia country?
The selling point of the new Nokia Lumia 820 is the inclusion of the new 4G LTE technology that'll allow you to browse and download large files with a speed boost of up to 100Mbps. Compared to the iPhone 5, Lumia 820 is a lot cheaper. Currently priced at 398 Euros at Amazon Denmark this phone is a keeper. For gaming enthusiasts, the Xbox live in Nokia Lumia 820 is a great feature that will allow one to install high quality Xbox games available on the market. Expect a vibrant display when playing your favorite game because of the Nokia ClearBlack display and the 4.3 inches AMOLED capacitive touch screen. As far as online gaming is concerned, with the LTE ultrafast internet speed, loading games like Partypoker in its built-in Internet Explorer mobile is indeed a premium experience. Why? You'll get the full web page just the way it is displayed on your Windows PC. So even if Partypoker doesn't have an application for Windows Phone, you can enjoy the instant play function with the availability of internet. Whether it is Omaha Hi-Lo, 7 Stud Card Poker or Texas' Hold 'Em variation, you will never miss the fun with Lumia 820. You can also do a video streaming over at Partypoker TV and witness both live and recorded tournaments. Experience minimal to zero lag when playing games because of its 1.5 GHz Dual-core Krait processor.
Nokia Lumia 820 (black)
Why choose the Nokia Lumia Windows Phone? Compared to other Windows Phone, Nokia Lumia features some unique applications that only a Lumia user can enjoy like the Nokia Drive. Although Google Maps in Android is believed to be the most accurate mobile mapping service, the Nokia Drive allows one find the destination by its Assisted GPS with turn by turn navigation. All you have to do is to place your phone in front of you while you're driving and you'll be directed to the place where you want to go. You'll never get lost when you're going to Casino Copenhagen, Casino Aalborg or Casino Odense. Nokia Drive's voice command will just tell you to "turn right and after a block, turn left."
Nokia Lumia 820's LTE is now a reality in Denmark because the country's leading mobile network providers like TDC, Telenor, 3 and Telia supports 4G technology.