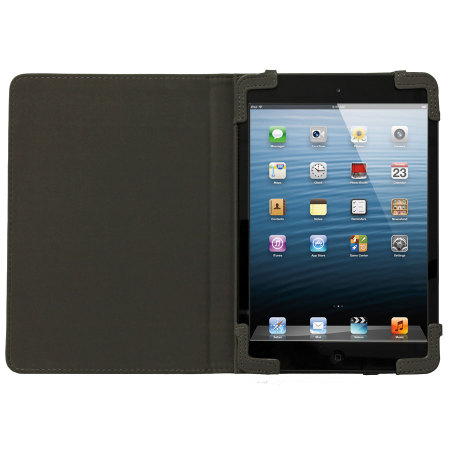 After recently purchasing an Apple iPad Mini, I knew it was essential to keep it safe from scratches. I wanted piece of mind when putting it in my bag for university, so that when I opened it up I knew it would be safe.
The colours on the Belkin Classic Strap case look very professional and fit very well, regardless of the setting such as a business meeting or in the classroom.
By simply slotting the iPad into the centre of the case, it is secured by four straps at the edges of the tablet. This ensures that it is fixed in place. However, from one angle the battery percentage is obscured, but still viewable nonetheless.
The case keeps the front and back of the iPad Mini safe, with an elastic strap keeping the case together neatly.
Altogether, I'm extremely happy with this case. Compared to other cases on the market, it stands out above the rest. Reasonably priced for the protection it provides.