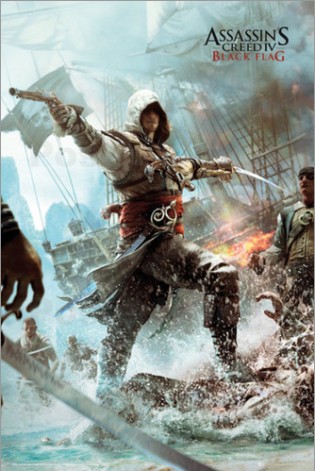 Other ways to bring your favourite films and TV shows into your home
Who says your favourite films or TV series are limited to your screen? How a home is decorated says a lot about the person who lives there and there are plenty of reasons to embellish your home with all the good visual memories and scenes that pop culture has given us over the years. Ideally, production companies would love fans to decorate their homes with movie merchandise as they generate marketing and royalty potential. But if you are not too keen on saving up for expensive collectable items, purchasing posters can be an inexpensive alternative. There are a number of ways to personalise your home with them and only cost a couple of £'s, whether you buy them at a video store, second hand or online.

Personalising your home with movie posters
Take the opportunity to really let your personality shine through; add some life to those boring white walls with the face of your idolised movie character or film poster. Thankfully for those with no clue on interior design, a simple poster (or posters), can do wonders in livening up a room. The combinations really are endless with Homedit providing a few pointers on making the most out of setting them up in your house. Having a theme, even spacing layout or having them framed are ways to have them pop out and make them a centerpiece of a particular space.

TV series taking the limelight
Funnily enough, it is not just movies and movie posters that are in demand. TV series as well have really made a comeback over the years with well-written and produced shows making its mark on news platforms and internet forums. Channels like HBO, and the UK's Channel 4 and BBC One are living proof of this with series like Doctor Who, Sherlock Holmes, Breaking Bad, Game of Thrones and The Wire engaging millions of fans from all over the world with their high production and interest in breaking down the boundaries of TV show conformities. An example of its popularity? The Guardian reports BBC making £181.6m alone from merchandise.
With winter coming up, now is definitely the time to make a list of favourite series to watch. If you haven't managed to see these series out yet, we highly recommend you to as they make a delightful chance to the same-old reality TV show. Who knows? You might even find yourself becoming a fan and splashing out on a TV show poster or figurine?