Who will you back to win Wimbledon?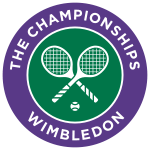 England may be out of the World Cup, but fear not, Wimbledon's only just begun and Andy Murray, last year's hero, returns to the Wimbledon's centre court to defend his title. We don't have to pretend we're still interested in the football without a UK team to back; we can simply switch our affections and our TV viewing to tennis and get behind our beloved Murray.
Obviously, there's no sure thing when it comes to tennis, but Betfair and other betting sites certainly seem to suggest that Murray is in with a pretty good chance of retaining his crown. He's second favourite on Betfair, just behind Novak Djokovic, while the other top contenders for the Men's Singles Championships are Rafael Nadal and Roger Federer. You can get odds at www.betfair.com if you want to place a bet on your favourite player before the first week is over.
Although the majority of the British public would like to see Murray win again, a victory for Roger Federer would be a record-breaker. Federer has won the most Wimbledon titles in history – along with Pete Sampras. Both players have won seven Men's Singles titles at Wimbledon, the only of the four tennis majors to be played on grass. If Federer wins again this year, he will stand alone as the only player to have won Wimbledon eight times. Federer's already become father to a second set of twins this year and breaking his own Wimbledon record could be the icing on the cake for the Swiss star.
However, just because Federer and Murray's potential victories might be more sentimentally pleasing for the crowds, there's no reason to think that Djokovic and Nadal can't see victory this year. Djokovic has dominated the international tennis scene for a number of years now, but only has one Wimbledon title. Nadal, on the other hand, recently won the French Open for the ninth time, and with only two Wimbledon wins to his name, he may be keen to increase that quota of this year!
As Betfair is a betting exchange where you can lay (accept) people's bets as well as place your own, you might want to take a shrewder view and take advantage of British love for Andy Murray to win by laying the Scot!